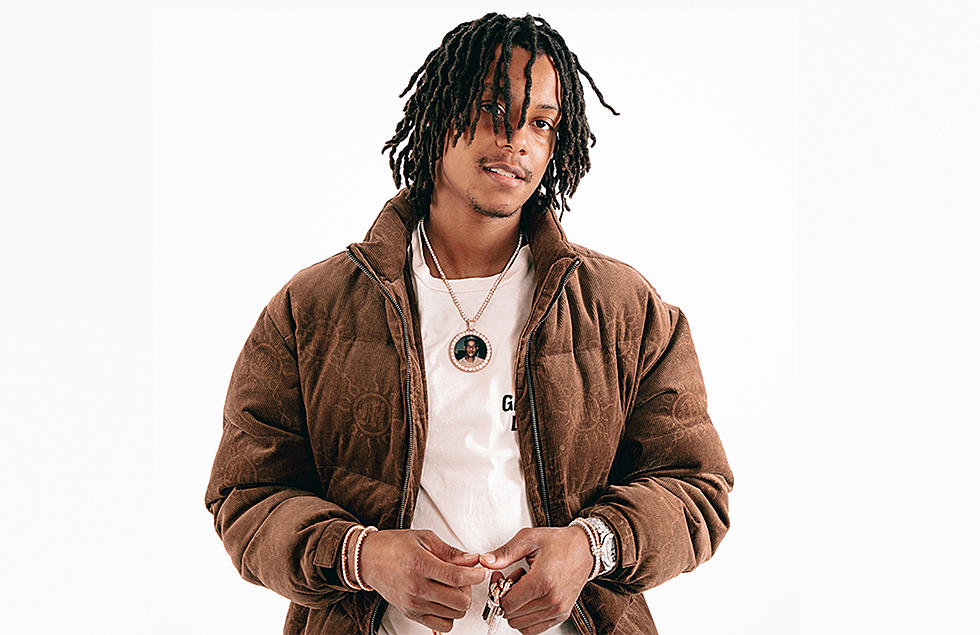 The Break Presents – Skilla Baby
Garrett Bruce
The rap scene in Detroit right now is hotter than Venus. Following in the previous footsteps of folks like Eminem and Big Sean, artists that were once hometown heroes in The Motor City have been recently making waves on a more mainstream hip-hop level. One individual worth noting in that regard is Skilla Baby. His catalog cuts "Icky Vicky Vibes" and "Tay B Style" showcase that if he's gonna do anything, it's go three for three with the bars, the beat and the flow. That's why the visibility of Skilla's name has elevated over the last few years.
Eager to find his niche in life, Skilla discovered his love for music growing up. Early on, he was mainly interested in sports like basketball, but he couldn't stay out of trouble so that passion was hard to hone in on. That led Skilla to starting his rap career around the age of 16. It all began with Push That Shit Out Skilla in 2019, which set the tone for his success and influenced him to start taking music seriously. About a year later, he popped off with "Womack" in 2020. The record was well-received in the city of Detroit and came out during a year when Skilla also fed his fans with projects like Carmelo Bryant with Sada Baby, which pays homage to the NBA hall of famers Carmelo Anthony and Kobe Bryant.
Skilla didn't shy away from releasing music in the subsequent years. He kept striking while the iron was hot and eventually had enough heat in his catalog to catch the attention of Interscope Geffen A&M Records. Skilla signed to the major record label last year. Following projects like Detroit Raised Me and Crack Music 2, he released his major label debut, We Eat The Most, in 2022. The collection houses records like "Icky Vicky Vibes" and "Tay B Style," which currently have millions of streams across various platforms. All in all, the project reflects Skilla's talent in finding veiled pockets to flow in over shiesty production. His lyrics are light on the ear but dense in terms of wordplay and punchlines that only a free imagination can come up with.
2023 has been busy for him as well. He unleashed his project Controversy with Tee Grizzley in April, an effort that includes tracks "Dropped The Lo" and "Gorgeous," which has been trending on TikTok heavily lately. He also hopped on the D-mix of Peezy's banger "2 Million Up." And in June, Skilla unleashed a reloaded iteration of We Eat The Most. which has a number of new collaborations that were didn't appear on the first version. Luh Tyler ("Millionare"), Rylo Rodriguez ("Fear of God") and G Herbo ("B'cuz") all make appearances.
So what's next? Dedicated Skilla fans already know that he's working on new music. Expect for that to come sooner than later, whether it's a full project, loosies or features. In the middle of one of his biggest strides though, he dropped by The Break: Live to discuss falling in love with music, having an unrivaled work ethic, the camaraderie between Detroit rappers right now, advice from Chris Brown and much more.
Check out the full interview below.
Follow Skilla Baby on SoundCloud and Instagram.
"Icky Vicky Vibes"
"Tay B Style"
"Gorgeous" with Tee Grizzley
"Dropped The Lo" with Tee Grizzley
"B'Cuz" featuring G Herbo
We Eat The Most (Reloaded)
See June 2023 New Music Releases