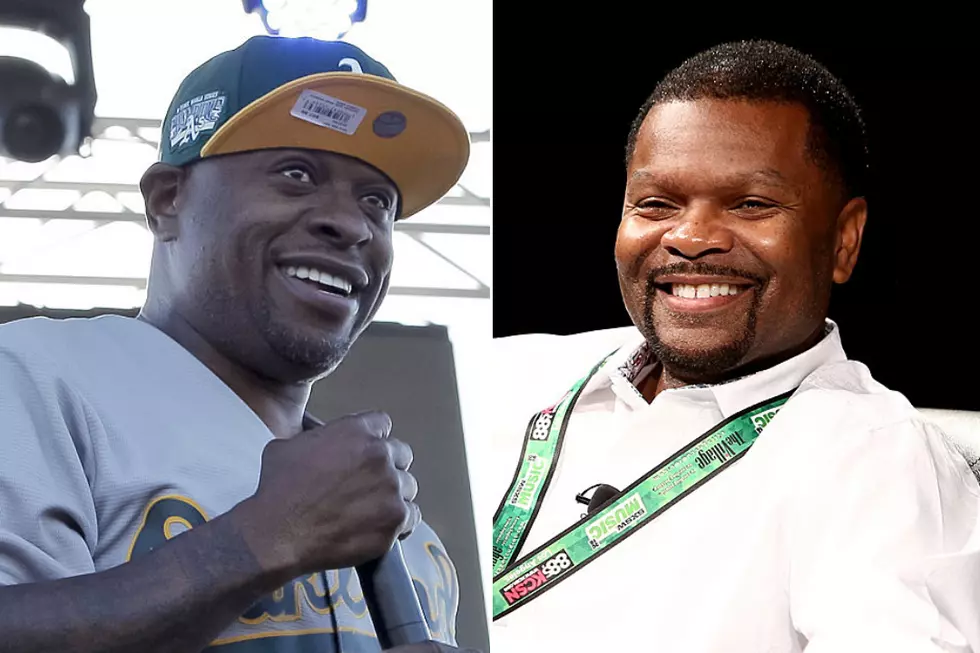 DEA Agent Scarface and J Prince Accused of Corruption Convicted of Falsifying Government Records
Tibrina Hobson / Mindy Best, Getty Images (2)
A Drug Enforcement Administration (DEA) special agent that J Prince and Scarface have accused of corruption could be facing some serious prison time.
According to a press release, which the U.S. Department of Justice issued on Wednesday (Aug. 28), former DEA special agent Chad A. Scott was convicted on two counts of perjury, three counts of obstruction of justice and two counts of falsifying government records.
Over the course of the seven-day trial, prosecutors used evidence that pointed to Scott committing these crimes during his time as a DEA special agent in and around the New Orleans and Houston areas. Evidence indicates that Scott directed a Houston-based drug trafficker to purchase a Ford F-150 truck worth approximately $43,000 and forfeit the vehicle to Scott as part of the trafficker's cooperation.
Afterward, prosecutors say, Scott falsified the paperwork for the seizure of the truck in numerous ways. Prosecutors say he lied about seizing the truck in New Orleans instead of in Houston. This led to the vehicle being forfeited and given to Scott as his official government vehicle.
Before Scott was indicted for the charges last May, Scarface called out the former DEA special agent on two songs separate songs, "Look in My Eyes" and "The Gangsta Shit," featured on his 2000 album, Last of a Dying Breed.
"Can't be stopped, not even by a bad soul/Fuck Jed and Chad, it's J Prince and Brad," Scarface raps on "The Gangsta Shit."
Scott will be sentenced on Dec. 4, which is nearly 19 years to the day that the U.S. House Committee on Government Reform reviewed both Scott and his partner Jack Schumacher's publicized investigation into J Prince's Rap-A-Lot Records. After Scott was arrested last year, J Prince shared his thoughts on the matter n an Instagram post. In the post, Prince says Scott and Schumacher tried to take him and his record label down. "They finally caught one of the two DEA agents assigned to take my life over a decade ago," he wrote on Instagram.
Check out his Instagram post from 2018 below.
See 65 Hip-Hop Albums Turning 20 in 2019