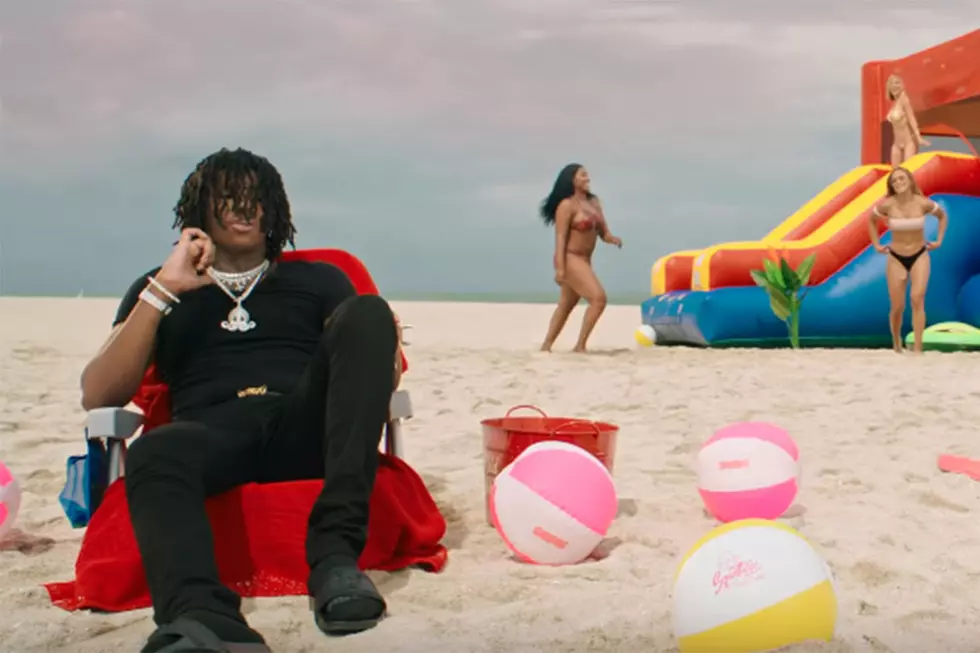 SahBabii Hits the Beach in New "Watery" Video
SahBabii via YouTube
With just a few weeks left until summer's impending arrival, SahBabii has officially dropped off the accompanying music video for his bouncy, piano-laden single "Watery." The beachside visual arrives on Friday (June 8) just in time for the weekend.
Showcasing his signature vocals carried by sun-soaked keys, the video finds the Atlanta hitmaker cooling out on soft sand with plenty of booze in tow. In the bright clip, he's joined by a bevy of beautiful ladies jumping in a bounce house, playing volleyball and reveling in all kinds of beachside mayhem.
"All of my diamonds are watery/Bitch, I'm expensive, can't order me/I don't want that bitch if she ain't watery," he sings over the melodic production as he takes in sunny views and the ocean air.
The track arrives hot on the heels of Sah's "Outstanding" featuring fellow southern loyalist 21 Savage. Speaking to XXL last year following his breakout hit "Pull Up With Ah Stick," SahBabii talked extensively about his atypical sound.
"I think I'm unique and I'm really coming with wordplay and bars," he said. "A lot of [other Atlanta artists] have bars too, but I think I'm talking about something different than your typical subjects like lean or weed because I don't smoke or do nothing like that. I'm talking about something straight down to earth."
While fans await the follow-up to his S.A.N.D.A.S. project, get into the picturesque video for "Watery" below.
See New Music Releases for June 2018