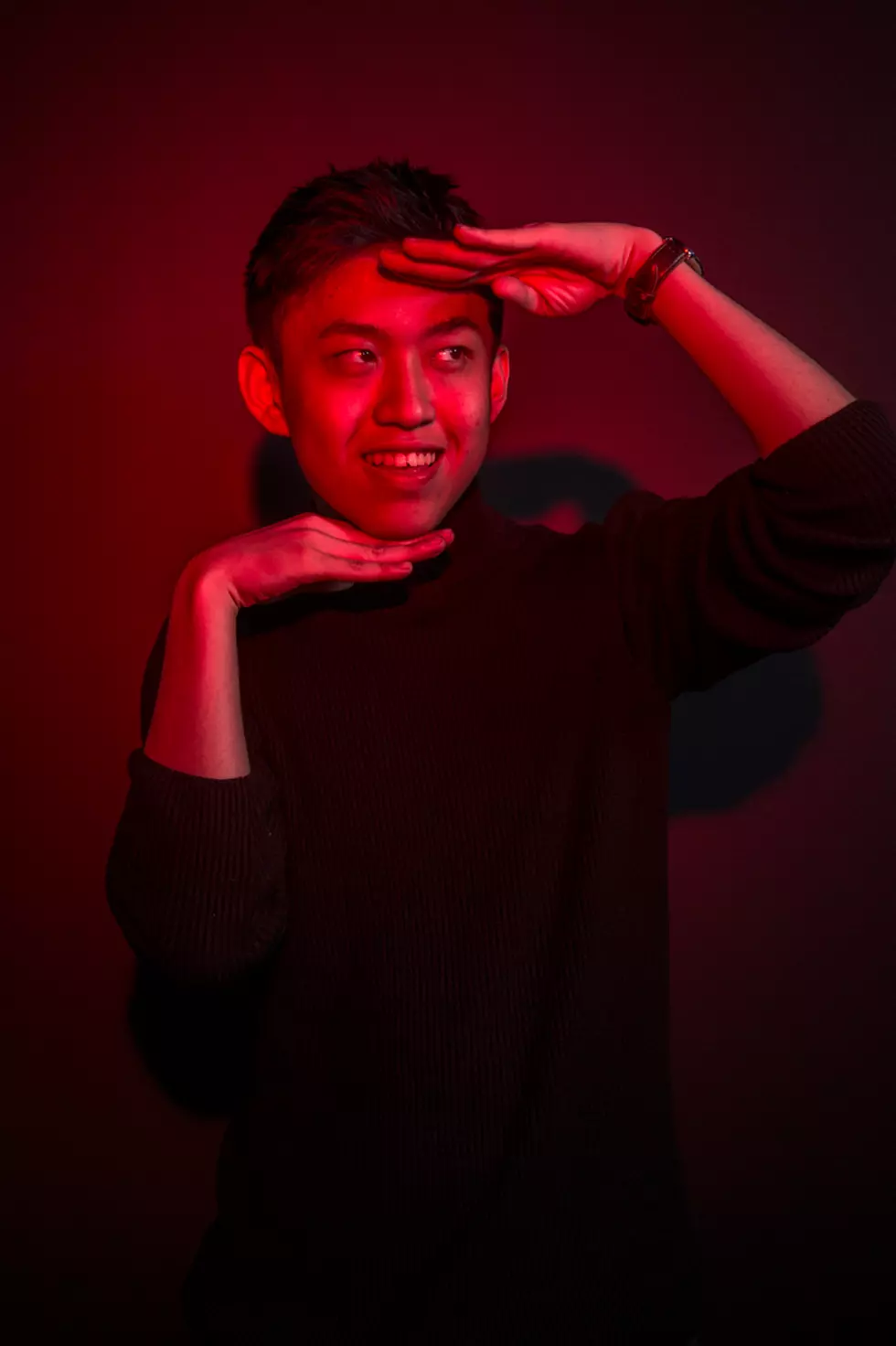 Rich Chigga Gets Serious About Rap
Michael Fequiere
Though it seems the quickest way to fame these days is by going viral online, there can be some setbacks to breaking the internet. Seventeen-year-old Brian Imanuel, better known as the Indonesian rapper Rich Chigga, dropped one of the best music videos of 2016 with "Dat $tick," his breakout single. The viral visual, released last February, features Chigga spitting crazy lyrics, all while rocking preppy duds and a Reebok fanny pack. The juxtaposition of these themes, along with the fact that Chigga's voice sounds like someone twice his age, made for YouTube gold. The visual put more eyes on Chigga, earning him 64 million views (and counting) on YouTube. Ghostface Killah and Pouya even hopped on the official remix.
But, of course, with the attention came the haters. Some hip-hop heads wrote off Rich Chigga as nothing more than a joke to the culture. But as Rich Chigga gains more popularity, the Eastern export, who grew up learning English thanks to Odd Future, Drake and 2 Chainz, has become more determined to prove he's taking rap seriously.
"I don't want to be just seen as a character because that can get exhausting after a while," Rich Chigga tells XXL during a visit to the NYC office. "I take my music very serious. I don't call myself a comedian."
After "Dat $tick" popped off, Chigga made sure to keep the momentum going with tracks "Who That Be," "Back At It" and "Seventeen." He's also hitting the stage more often, making the trek to the U.S. to appear at the 2017 Rolling Loud Festival. The rhymer met some of his favorite rappers in person for the first time down at the Miami music festival.
Now Chigga is focused on creating variety when he hits the studio "I'm trying to be more diverse with my music," he shares. "I'm working on a debut project and there are some serious songs and some comedic stuff, but the serious songs are my focus. Ever since I dropped 'Seventeen,' a lot of people told me like, 'Holy shit, you're surpassing the meme status.' I don't know why they're saying that on that song and not the others [but] I feel like more people are understanding what I'm trying to do now."
More artists have realized Rich Chigga's potential in 2017 and collaborated with him. Although he's never been in the studio with any other U.S. artist yet, the teen has hopped on tracks with Diplo, ZHU, Skrillex and most recently Florida rapper (and fellow viral star) XXXTentacion.
Rich Chigga is determined to make his next move his best move. He's got studio sessions lined up and dreams of collaborating with Post Malone, Tyler, The Creator and singer Khalid.
"This project that I'm working on, I think it's going to be an introduction to a more serious rap," he says. "There's still going to be funny stuff. When you listen to it, you might still laugh and stuff, that's cool. That's what I'm going for too. But it's not a joke. When people listen to it, they're going to be like, 'It's that real shit.'"
Watch Rich Chigga discuss getting serious about rap with XXL below.
Fans Name Rappers They Think Will Blow Up This Year