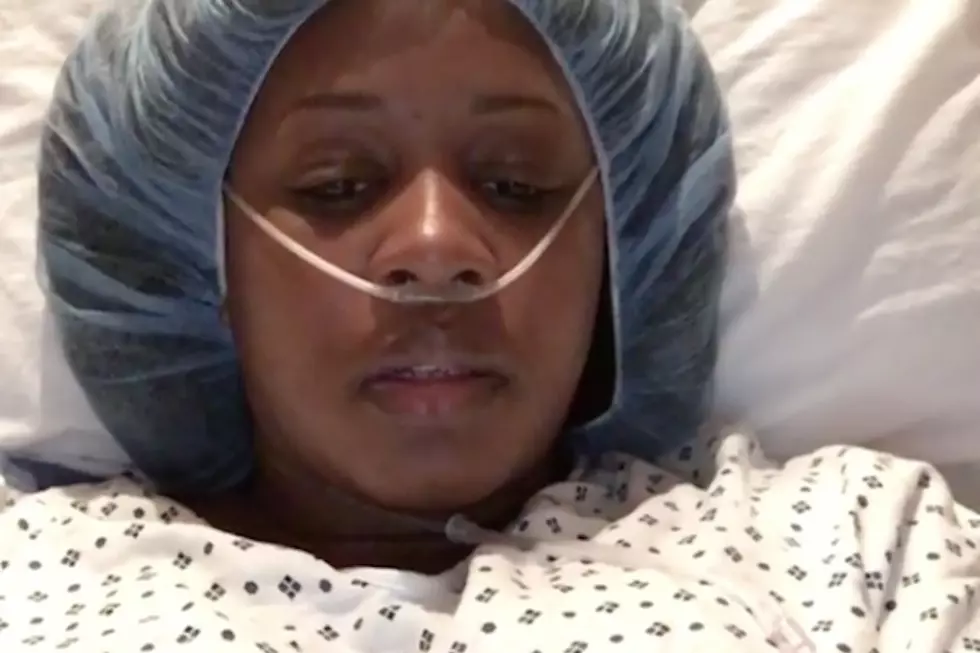 Remy Ma Has a Miscarriage, Papoose Thanks Fans for Support
remyma via Instagram
Remy Ma shared some sad news with her Instagram followers on Monday (Jan. 23), posting a video from a hospital bed, revealing that she and husband Papoose had lost a child to miscarriage. Remy says in the video caption that she initially wanted to keep the loss private but that Pap convinced her to post for the many women going through similar times. "I'm here to tell anyone going thru a similar situation that it is not over and God has the last say so," she wrote.
In the video, Remy says that she had been planning to have the child for some time, holding a baby shower and purchasing a pregnancy journal that she started to fill out. "I never for one second thought that it would end like this," she says. "With me in the hospital. With stitches in my stomach and no baby. I was thinking of due dates I was thinking of names."
It isn't immediately clear whether the loss happened recently or if the couple only recently decided to share the news, but condolences are extended regardless, Papoose thanking fans in an Instagram post of his own below. "Tough time for us!!!!!!" he wrote.
Remy otherwise has a big month ahead of her, her joint album with Fat Joe, Plata o Plomo, slated to drop in February, the two nominated for a pair of Grammys earlier in the month. Here's to hoping happier times are ahead for Remy and Papoose.
11 of Hip-Hop's Most in Love Couples at the Moment