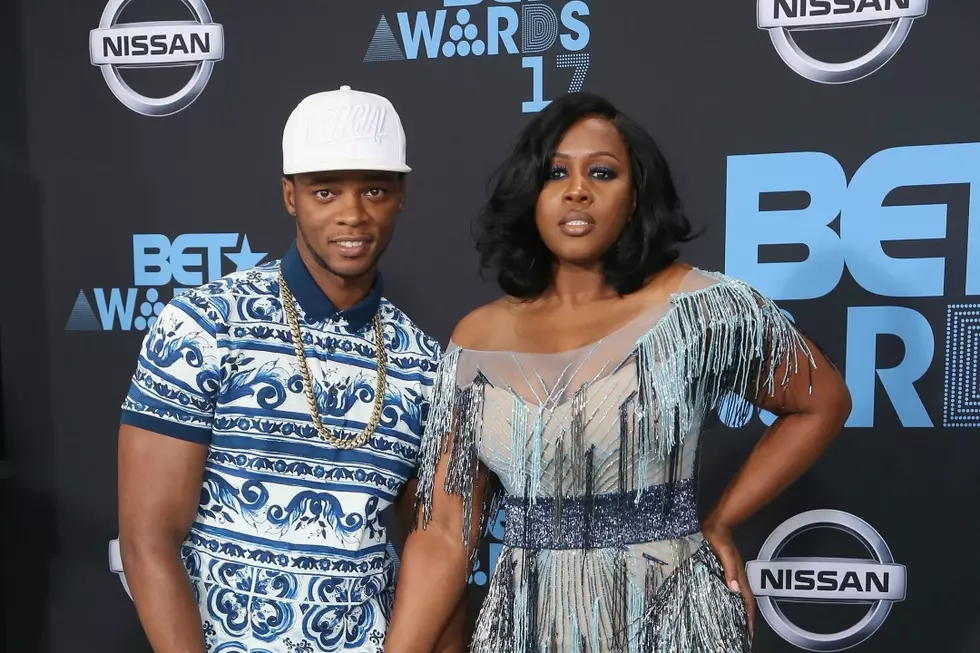 Remy Ma and Papoose Welcome Baby Girl
Maury Phillips, Getty Images
Remy Ma and Papoose are the proud parents of a baby girl. On Friday night (Dec. 14), Rem gave birth to the couple's first child together.
They hinted that the arrival of their bundle of joy was near on Thursday night (Dec. 13). Papoose notified fans via social media, "Golden child eve!!!!!!! 🙏🏾🙏🏾🙏🏾🙏🏾🙏🏾🙏🏾🙏🏾🙏🏾🙏🏾🙏🏾🙏🏾🙏🏾🙏🏾🙏🏾🙏🏾🙏🏾🙏🏾🙏🏾🙏🏾🙏🏾🙏🏾🙏🏾🙏🏾🙏🏾🙏🏾🙏🏾🙏🏾🙏🏾🙏🏾🙏🏾🙏🏾🙏🏾 🍼 #blacklove it's lit 🔥🔥🔥🔥🔥🔥🔥🔥 #thegoldenchild #goldenchildchallenge."
Last night, he gave an update courtesy of Instagram. "Tough labor...but my wife is still fighting through it. She's a warrior. Keep her in your prayers," he wrote on Instagram. A short time later, Remy confirmed the baby girl had been delivered.
The Golden Child is here!!!" she wrote on IG. "Thank you @papoosepapoose for making me the the happiest wife on the planet #BlackLove #RemAndPap #BabyMackie #ShesMADDDDcute."
No more details were released on the baby.
Remy initially announced she was with child back in July, the same day her and Pap renewed their wedding vows after 10 years of marriage. This moment is all the more special considering Remy suffered a miscarriage on a previous occasion when they tried to conceive in 2017. The couple share four children from previous relationships.
Remy and Pap recently starred in their own VH1 reality show series Remy & Papoose: Meet The Mackies. The three-episode series followed the rappers as they prepared for their newborn while juggling the industry life.
Congrats to Remy and Pap on their new child!
Check out Remy and Papoose's celebratory posts below.
63 Hip-Hop Artists Who've Gone Gold in 2018