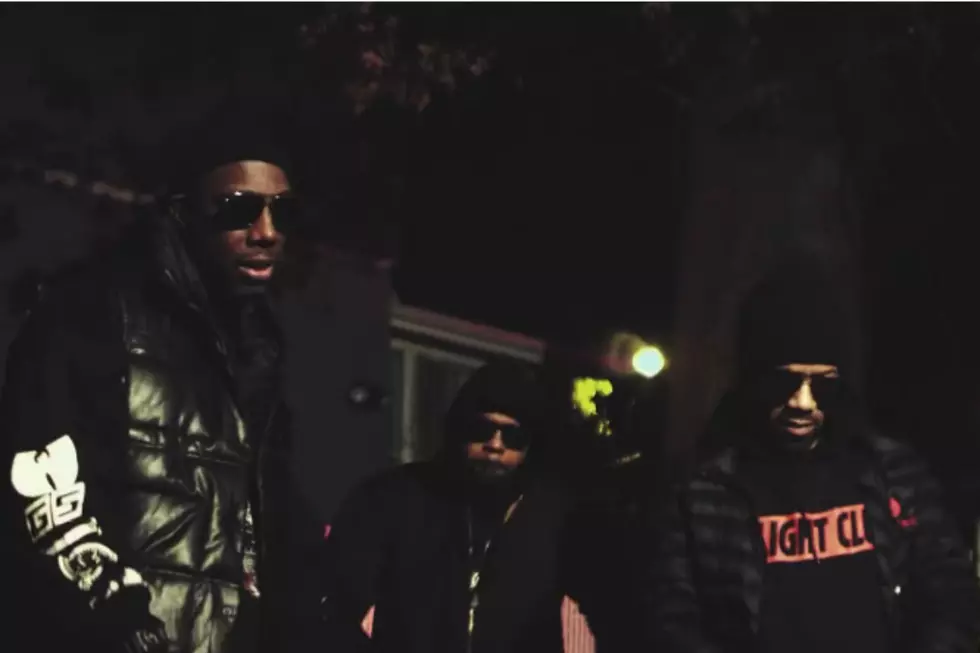 Redman and Inspectah Deck Continue the Saga in Wu-Tang Clan's "Lesson Learn'd" Video
WuTangClanVEVE via YouTube
The new visual is directed by Itchy House Films and starts off with Red, Deck and the song's producer, Mathematics, raiding a kitchen. After obtaining a knife, they ride around the city looking for a good location. In other scenes, they rap for the camera in an empty lot. "I said one, two, three and to the fo'/I glide like there's simply no traction on the flo,'" Deck spits. "10304, live action from the door/Shawty dime, let the whole team smash her on the tour/I splash bravado, fast cash aficionado/Savage vandal, I'm a legend of tomorrow."
Red effortlessly holds his own over the sample-driven Math track. "Yo, I'm on top of the world, mama, lookey here/I'm a boy beastin' in my car, Paul Revere," the Jersey spitta snaps. "Horsepower, never fell off, look in the mirror/When I drop something, you like Martin, all ears/Late Night Letterman, I light it like Edison/Fire through the wire, I wrote it out in Maryland/Arrogant? Yes. Tune in, my Hot 9 Flex/Cut the check and your boy digress."
The video ends with a cliff hanger, as the trio park in a remote location and pop the trunk. The saga continues.
Watch Wu-Tang Clan's "Lesson Learn'd" video featuring Redman and Inspectah Deck below.
See 60 Hip-Hop Albums Turning 20 in 2018