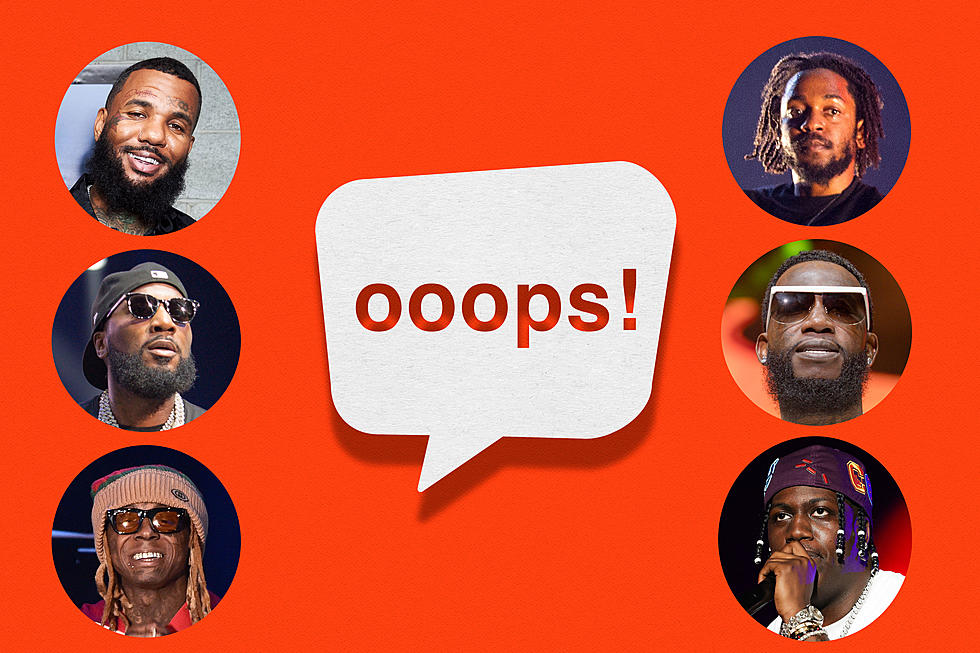 Here Are 50 Lyrics Rappers Got Wrong
Unique Nicole/Marcus Ingram (2)/Alberto E. Rodriguez/Santiago Bluguermann/Rich Fury/Getty Images (6)
Nearly 20 years ago, Mr. Collipark approached Jeezy with an inconvenient truth. After Snow recorded the anthemic hook for "Trap Star," the accomplished producer promptly explained that the ascendant Atlanta rapper had made a crucial mistake: He forgot to say the "A" in the spell-it-out loud chorus for the track. While there was probably ample time to rewrite or maybe even squeeze the letter into a rerecorded version of the hook, Jeezy thought better of it, labeling the error a microcosm of a D-Boy's lifestyle.
"Shit, that's what being a trap star's all about!" he told XXL in 2020 of the moment. "You can forget shit and nobody gon' say anything to you. I'ma keep it like that."
Whether Jeezy's decision truly came down to a trapper's philosophy or just a bad case of laziness doesn't really matter. The Let's Get It: Thug Motivation 101 single remains a classic, and it doubles as one of rap's most hilarious mistakes—a triumph of an unconcerned attitude that's inspired inadvertent laughs for decades.
For years, rappers have delivered potent examples of why everyone needs a good editor. Whether it's an ill-advised Jay-Z quip about Earth science, The Game placing the Eiffel Tower in the incorrect city or Lil Yachty mentioning the wrong musical instrument, no category of American pop culture is safe from being misrepresented by the game's favorite rappers. Now, it's time to take a look at those erroneous bars.
Today, XXL takes a look at 50 times rappers spit some lyrics that were just flat-out wrong. Peep the list below.
See 50 Lyrics Rappers Got Wrong