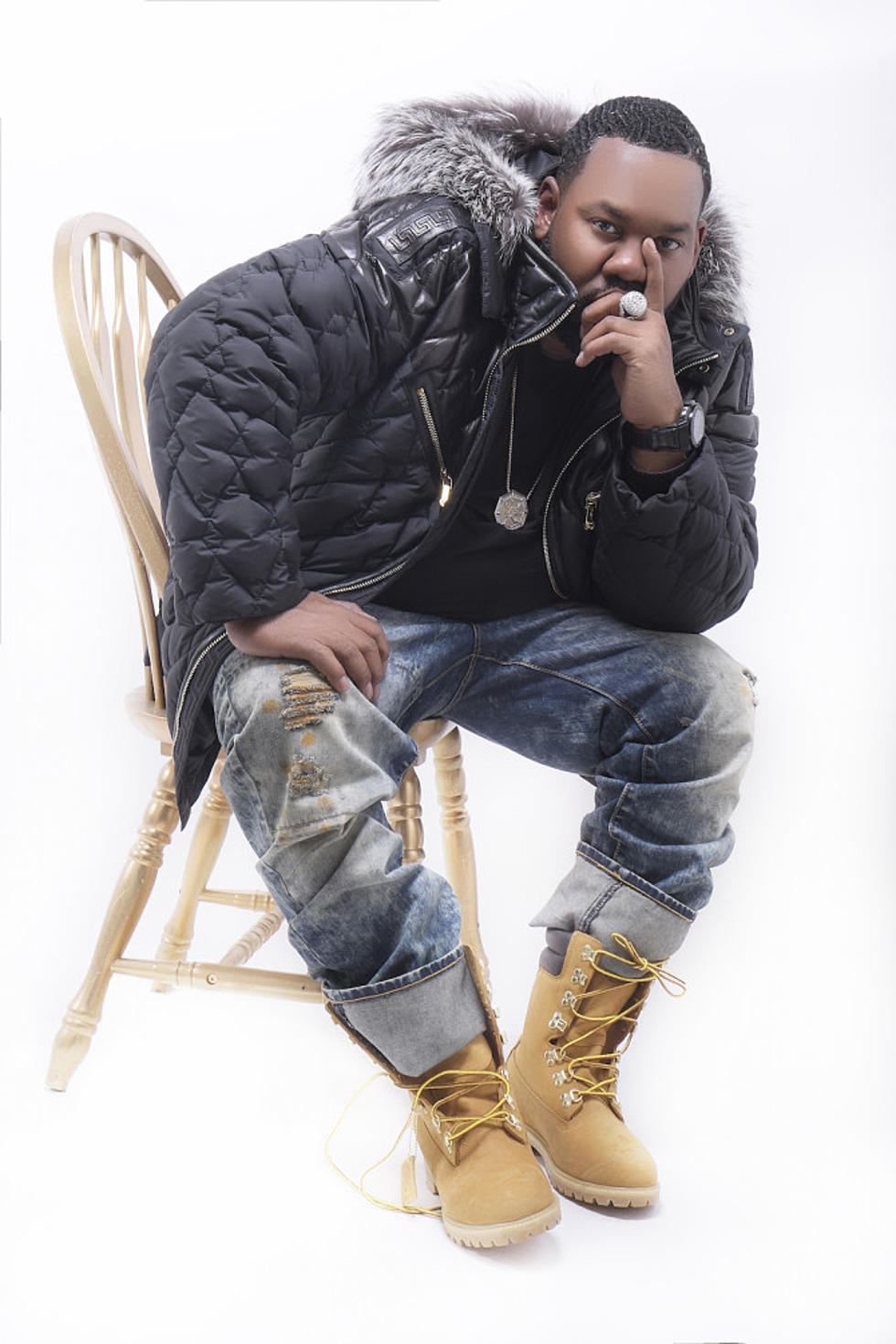 After 20 Years in the Game, Raekwon Is a Hip-Hop Survivor
Photo Credit: Aderon Mothersill
This Has Been My World
Two decades deep and Raekwon is still on top.
Interview Roger Krastz
Editor's Note: This story originally appeared in the Spring 2015 issue of XXL Magazine featuring Meek Mill and Rick Ross on the cover.
To withstand the test of time in hip-hop is not easy, but veteran MC Raekwon has figured out how. With over 20 years in the music business, the celebrated Wu-Tang lyricist has proven he knows how to survive and thrive in this rapidly growing industry. Prepping for the release of his sixth solo album, Fly International Luxurious Art, which will come out via his label Ice H20 Records, Rae, 45, has also been busy working on his first documentary, The Purple Tape Files: The Documentary & Film. The doc will celebrate the 20th anniversary of Rae's classic solo debut, Only Built 4 Cuban Linx... and will drop via Rae's own production company, Third Eye Vision.
XXL recently spoke with Raekwon about his two new endeavors and staying relevant in a game that's always been geared towards the youth.
XXL: Why did you decide to name the album Fly International Luxurious Art?
Raekwon: When I made this album it was just more about focusing on the production, but as I finished it, I came up with that title because I kind of felt like that's where I am at today. As far as being a more in tune artist, being that I went through my 20 years in the business end, I only felt like I got better through the times. I felt like I was a fly dude doing it and I'm also an internationally known artist. My art is basically luxury. The name just came together: Fly International Luxurious Art.
What is something new that you learned about yourself as an artist while recording F.I.L.A.?
I mean, just getting better, you know? Practicing on my craft and really trying to always step the bar up. You know, when you a legend, it ain't easy to still be around, so that kind of gives me the ability to still go out there and push it all the way to the limit because of how people look at me. Being in the game for a long time can only make me a more passionate artist and that's where I'm at. It's like I'm better than I was 20 years ago in my eyes, so it's more about celebrating and showing people that I am still here with a more latch on the music I love.
This album has a lot of guest appearances. How come?
Because at the end of the day it's all about acknowledging the artist like myself that wants to explore what's going on today and still give you what you know about me. It's so important that you grow with time and I like working with dudes as well. I'm a fan, too. It's all about just giving people more excitement to wanting to listen to the album and also looking to gain a bigger fanbase. I know how important that is to interact with your peers and we can all support each other's fanbase. I think that's so important as well. Hip-hop is important. It's all about running with the old and the new with me, so I just wanted to make sure I had a presence on there that the new generation could respect as well.
You pushed the album back a few times. How long did it take you to make this project?
The album took almost two years to make. When I was ready to actually give it in, I did sacrifice putting the album on the shelf for a minute to work on [Wu-Tang's] Better Tomorrow with the guys. This album has been existing for the last 19 to 20 months. A lot of work was put into it. One thing about The Chef, I'm always going to go out there and put a body of work that is cohesive and not sound all over the place.
I think as an artist, it is important that we put that time in and really make the project the way we want it to be, and that's what I was doing. Trying to give the people the best album from start to finish, because I know how important that is. Muthafuckas want to buy an album and feel like it's worth buying. If it's not worth buying, muthafuckas will download it for free. To me it's all about the quality, whether you buy it or not.
You've already done a sequel to Only Built 4 Cuban Linx..., but can fans expect a third installment?
I'm into trilogies so it's a possibility. But right now, I want people to soak up this great album, and I'll definitely be giving you guys the next level of what it's going to be. My thing is, it just has to be the right time and the right place. The production has to be where it needs to be. So we looking forward to it, but we just don't know when yet.
At this year's Sundance Film Festival, you and Ghostface gave fans a preview of the Purple Tape Files documentary. How long was the film in development?
This is something that I've been working on since I've been working on the album, because I knew my 20 year anniversary was coming up, so I decided that I would like to do a documentary. This is something that I had to finance and bring to the table and I talked to Ghost about participating on it and he had no problem with it. We had an opportunity to start working on it and give people a sneak peak at Sundance Film Festival and I thought that was dope, because I've always been a person to paint pictures with my music and I felt like it was necessary for hip-hop. We showed it and people were blown away by the seven-minute trailer of it.
I just knew I had to make something like this for the fans. A good friend of mine, Nas, did his. It's just time for guys like us to paint these kind of pictures on the screen for the fans to see and I wanted to be a part of that.
Have you faced any challenges making the doc?
Not really, but everything has its good times and its bad times. I think the most important thing is that we making it organically. It will be something that you can say you never seen before because it is coming from a totally different perspective of making it. It's still going to be a documentary, but there is still going to be more of it. I don't take shit for granted so it has to be done right. I want to make sure everything is inspected correctly.
The film is launching under your production company, Third Eye Vision. What other projects are you looking to work on?
I do want to start getting into that and producing more films and documentaries so people can understand my vision and what I am bringing to the table. There's also a couple of other things that I got lined up to do, but I'll just let everything take its course. The Chef is definitely exploring films and acting and all that. I'm always a vision person and characters jump out of me every now and then, so you'll see Rae doing more and more things with the acting as well.
What would be the ideal role for you to play in a movie?
I don't know, it would definitely be different. I like to play challenging roles. Of course I would love to play the boss, but at the same time, I would still want to be versatile and give people something that they will be able to respect.
There are a lot of one-hit wonders in hip-hop right now, artists getting one huge song and that's it and not putting quality projects out. How do you feel about that?
I guess that's just because of the ratio of music that's coming out now. Back then, to come across an authentic artist, you had to really study. Now it's more like anybody can become a rapper, all you have to do is have a great hook and there's a possibility that they can blow off one record.
Artistry is a real blessing, and when you're good at something, you have to show and prove and be who you are. For me it's important to give you a body of work, because not only do you pay for it, but it gives a direction of what kind of artist [I am], that I'm out here really working and I deserve the position that I'm in because I'm working. It also helps me stand against the test of time even more. When you make records for today that are not necessarily going to be around for tomorrow, that just shows where your career is going to head. So maybe because of the fact that we made classic albums, that's the fact [why] we still here 20 years later. I'd rather create a full body of work that is authentic and not fabricated. Fabricated albums can easily be diminished by tomorrow, but when you make something from the heart, that shit is timeless.