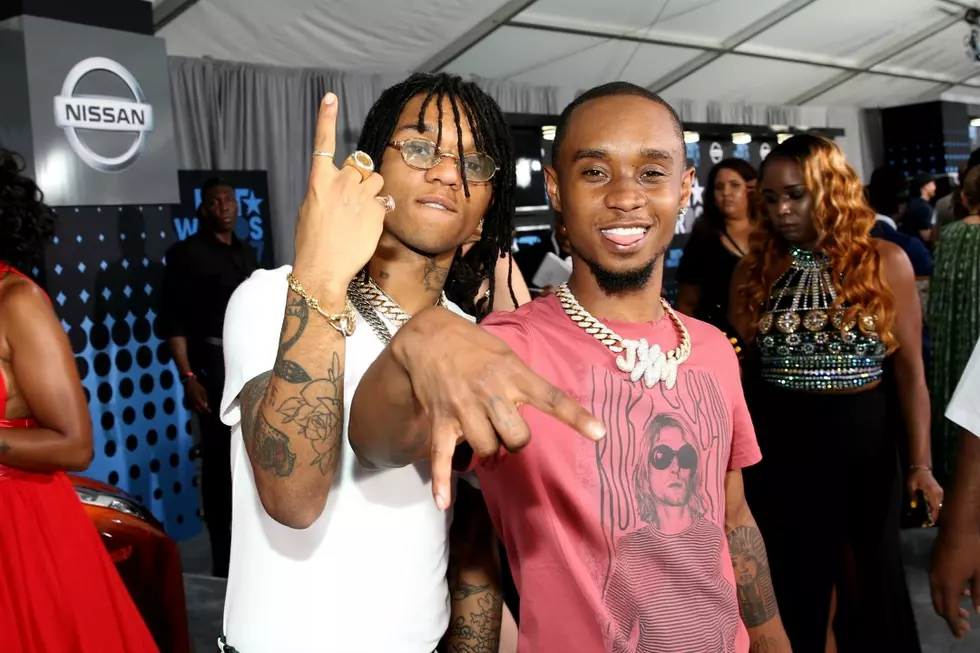 Rae Sremmurd's 'SremmLife 3' Album Arrives in January
Bennett Raglin, Getty Images
Fans are impatiently awaiting Rae Sremmurd's SremmLife 3 album, which they announced earlier this year, but it looks like the wait might soon be over. The Southern hip-hop group reveals that the new project will be coming in January next year, but doesn't provide an exact release date.
The duo spoke with Revolt TV at Offset's birthday party this past week, where Swae Lee admits that the studio LP is coming sometime at the top of next year. "January for a fact," Lee confirms.
The duo was also asked about who is slated to be on the album, but unfortunately, neither would budge on giving out any details on potential features.
"I can't ruin the surprises," he continues. "There's going to be bangers on that motherfucker, you know?"
Watch Rae Sremmurd confirm their new album's release coming in January in the video below.
See New Music Releases for December 2017