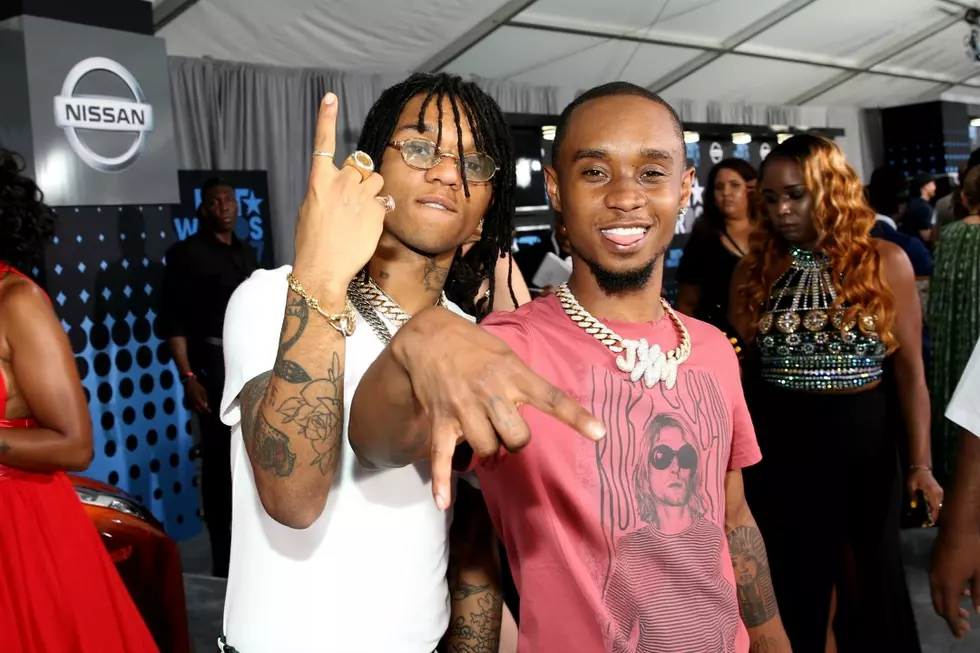 Rae Sremmurd's 'SremmLife 3' to Be Released as Triple-Disc Album
Bennett Raglin, Getty Images
If you thought Migos' Culture II was too long, you might just find some trouble getting through the next release from Swae Lee and Slim Jxmmi. In a recent interview, super producer and frequent Rae Sremmurd collaborator Mike WiLL Made-It revealed that the duo's next project, SremmLife 3, will be a triple-disc album. You read that right.
Speaking with the folks at Pitchfork, on the Grammy red carpet Sunday night (Jan. 28), Mike WiLL explained the epic nature of the rappers' next project. Apparently, it will be made up of one solo effort from Swae Lee and Jxmmi, and the third part will be the Rae Sremmurd part.
"We got the Swae Lee, Swaecation, [Slim] Jxmmi's Jxmtroduction, and then the Rae Sremmurd side," offered Mike WiLL, who produced the duo's hit 2016 single, "Black Beatles."
While Mike didn't give a definitive name for the album, which Lee and Jxmmi have themselves titled SremmLife 3, he did say they might call the triple album, Sremmin'.
On Monday (Jan. 29), Swae Lee confirmed Mike Will's words about the triple-disc album. "SremmLife three is a Triple disk one side RaeSremmurd , one side Slim Jxmmi , and one side Swae Lee wanted to put a twist on this album," Swae tweeted.
Attending Offset's birthday party last month, Lee confirmed that Rae Sremmurd's next project would drop this month. "January for a fact," Lee confirmed, before saying, "I can't ruin the surprises." "There's going to be bangers on that motherfucker, you know?"
January's almost over, but there's still no sign of Rae Sremmurd's forthcoming new album. For now, we just have to wait. While you're doing that, check out Jhene Aiko's new video for "Sativa," a video that features the two brothers.
See 60 Hip-Hop Albums Turning 20 in 2018