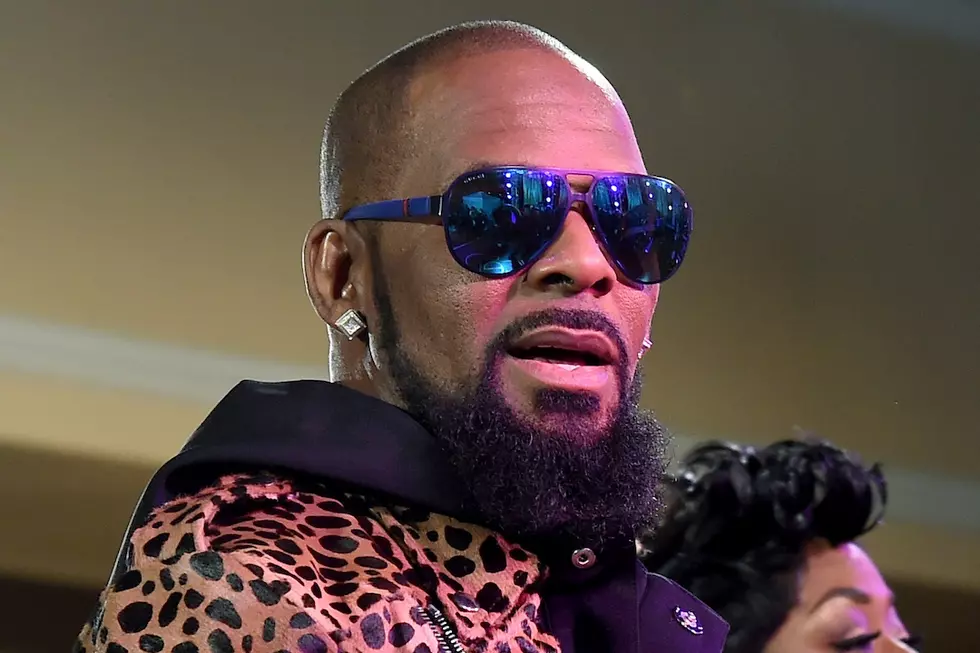 R. Kelly Protesters Gather Outside of Sony Music Headquarters to Urge Label to Drop Singer
Ethan Miller, Getty Images
Earlier today (Jan. 16), dozens of protest groups gathered outside of RCA's parent company Sony Music Entertainment's headquarters in New York City. The cluster of activists demand that the label drops the accused "child rapist" and suspends all business with him. Their reaction comes in response to Lifetime's Surviving R. Kelly docuseries, which explores abuse allegations against the singer.
Members of groups like #MuteRKelly, Black Women's Blueprint, Care2, Color of Change, CREDO, Girls for Gender Equity, NOW-NYC and UltraViolet's "Rally to Protect Black Girls" aims to protest the embroiled singer, deliver a petition with 217,394 signatures insisting the major label remove the singer from the label's roster and present them with the "Record Label of Shame" award.
"Lifetime's Surviving R. Kelly is an unignorable investigation into R. Kelly's decades of alleged sexual abuse of young Black women and girls, and those in the music industry that have not only enabled him, but profited from him," the group said according to Billboard. "R. Kelly has been able to continue to prey on vulnerable Black girls for so long because companies like RCA — his record label — provide him a revenue stream to maintain his sex trafficking operation and a veneer of public credibility. With the seriousness of these numerous allegations and their overwhelming credibility, it's past time for RCA and their parent company, Sony, to take a stand and drop R. Kelly from their record label. No company should be profiting from a man who physically, mentally, and sexually abuses Black girls."
RCA Records nor Sony Music Entertainment has commented on the situation as of press time. Check out footage from the protest below.
See 22 Hip-Hop-Related Police Raids