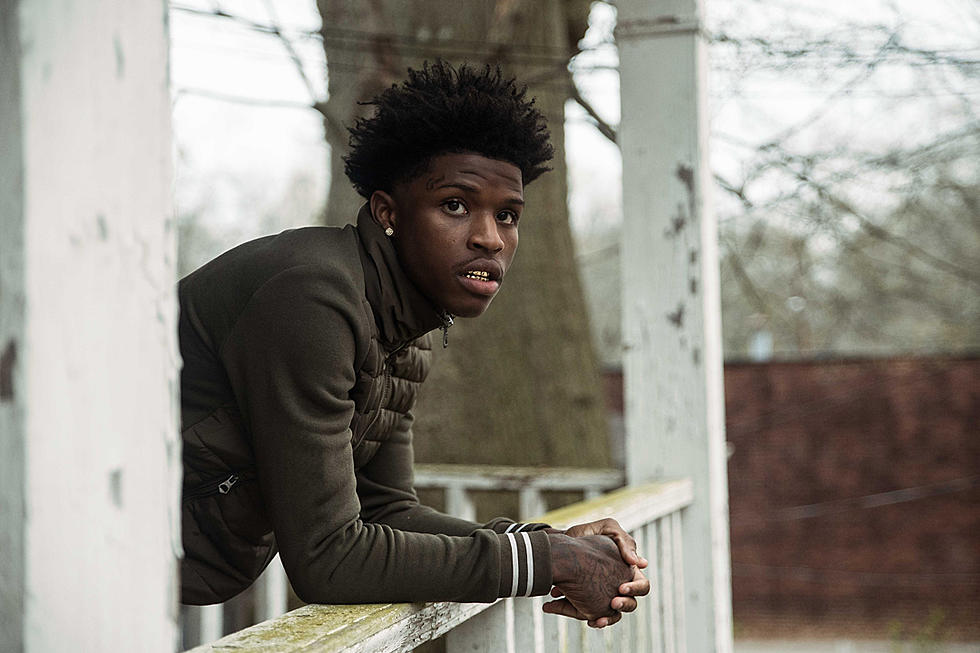 The Break Presents: Quando Rondo
Jacques Dupre
Sometimes there's nothing you can do to escape your destiny. A natural talent, Quando Rondo was once a small child, secretly singing in the bathroom as a 9-year-old boy in Savannah, Ga. His natural gravitation towards music lead to him to hip-hop; he began recording his fledgling verses on his cell phone. Those early days—long before his video for the Lil Baby-assisted "I Remember" would break 9 million views—were instrumental in his artist development. But unfortunately, legal hangups that threatened to hold him back.
Young Quando was sent to a juvenile detention center as a teenager, a side effect of his time running around the streets of his hometown. Still, he made the best of the experience. "I used to take my mat[ress] out the bed and beat on the metal, and it seemed like the metal give you a little flow," the 19-year-old artist tells XXL. "A nigga might not even be singing; I might just be rapping." Quando's musical abilities helped him gain popularity around the center. "I might come out my cell and hear people rapping and singing my shit," he remembers.
After various stints in juvie, Rondo regained his freedom in October 2017 and began taking his craft more seriously. He quickly gained traction online, with the videos for songs "I Remember" featuring Lil Baby, "Paradise" and "Motivation" all racking up millions of views on YouTube. "I ain't been on no shit like, 'Once I drop this mixtape, I'ma blow y'all boys,'" Quando says. "But I knew after I drop the mixtape, something was gon' happen."
Fittingly, he titled his April mixtape Life B4 Fame, with the hopes that things would change for the better once his career really took off. He was right—within two days, his mixtape had amassed more than one million streams on MyMixtapez. Things will only go up from there, and if the snippets from his forthcoming Rich Homie Quando project are any sign, he's only getting better with time.
Get the scoop on Quando Rondo's origins and influences in the latest edition of XXL's The Break.
I grew up listening to: "Chief Keef. That's just what niggas grew up on, being young. He was one of the first young niggas to make it. Rap game was filled with 25-year-olds and 30-year-olds, but for him to be 17 and make it? That showed all the young niggas that we could do it."
Most people don't know: "I like driving four-wheelers an' shit."
My standout records to date have been: "Shit, the feature I got with Lil Baby, 'I Remember.' I just dropped the video for the song called 'ABG,' and that shit been getting hella views."
My standout moments to date have been: "When I got my blue check on Instagram. I don't give a fuck what nobody say, every nigga that get that blue check, that shit makes them happy. It make a nigga feel important. DM any bitch you want to, that bitch gon' bite—you got a blue check! But you gotta be relevant with your blue check, you can't be no irrelevant-ass nigga with a blue check. Like these football players and basketball players, they got blue checks, but they really irrelevant. I really feel like the blue check is for rappers, man."
My goal in hip-hop is: "I want 10 platinum songs. I want six chains around my neck at one time, no cap."
I'm going to be the next: "I ain't about to be the next nobody who's somebody already. I'm about to be the next Quando Rondo, sheeiiit."
"I Remember" Featuring Lil Baby
See New Music Releases for June 2018