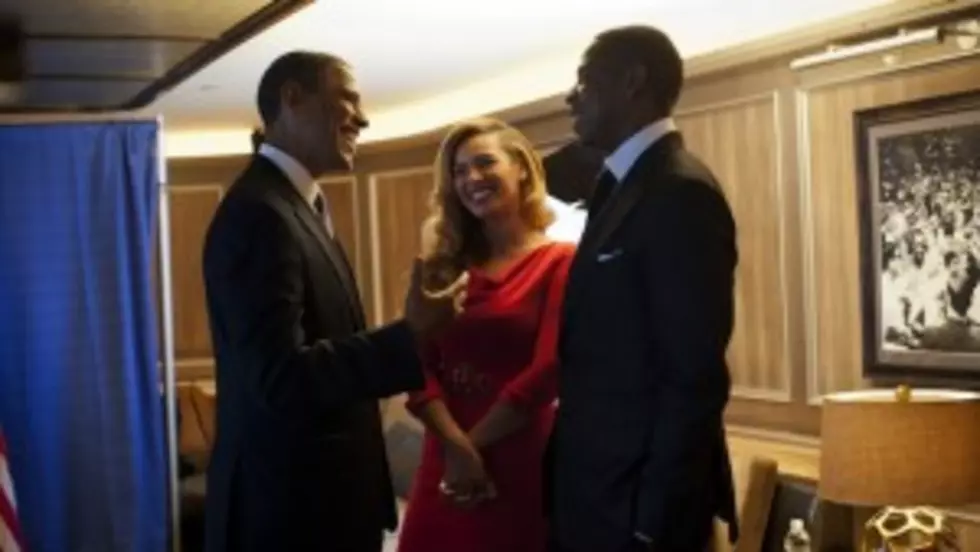 President Obama Listens to Jay-Z's "My First Song" on the Campaign Trail
Jay-Z and Beyonce's relationship with President Barack Obama has been in the news lately, thanks in part to the recent fundraiser that the powerhouse couple hosted at The 40/40 Club in New York City. But it's not all business between the two parties. In a recent interview with Z107.9 in Cleveland, Obama spoke on his friendship with Hov and Bey, as well as what he listens to on the campaign.
"I've gotten to know these guys over the first several years," the President said. "They were supporters back in '08. You remember, Beyonce sang at our inauguration, and Jay-Z did a bunch of get out the vote concerts.They're good people. Beyonce could not be sweeter to Michelle and the girls, 'cause the girls are big Beyonce fans. We've had them down to the White House. So they're good friends. Obviously they're unbelievably successful, but they really are down to earth folks. We talk about the same things I talk about with all my friends. We talk about kids. They just had a new baby, and I made sure that Jay-Z was helping Beyonce out [with the baby], and not leaving it all to mom and the mother-in-law."
"During campaign time, I try to keep it upbeat," he continued, regarding the music he listens to. "We just talked about Jay-Z—there's a bunch of Jay-Z songs on my iPod. I gotta say 'My First Song.' Keeps me steady. It reminds you that you always have to stay hungry."