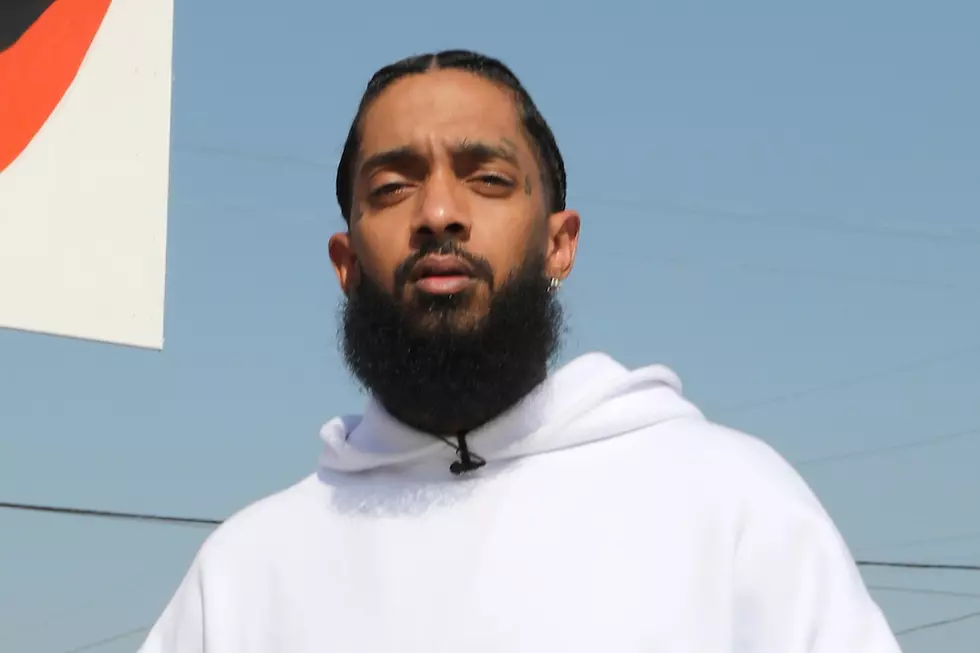 Petition Launched to Name L.A. Intersection After Nipsey Hussle
Jerritt Clark, Getty Images
UPDATE: Two days after being launched, the petition to rename the Los Angeles intersection of Crenshaw and Slauson after Nipsey Hussle has been signed over 245,000 times today (April 3).
Reps for Change.org say it's the "largest music-related petition spike" they've ever seen on the site.
The petition, directed toward L.A. Council member Marqueece Harris-Dawson, requests that the intersection of Crenshaw Blvd. and Slauson Ave. be renamed in honor of the slain rapper. Not only is the location where Nipsey's retail store, The Marathon, is located, but it is also where he lost his life on Sunday (March 31). As of press time, the petition has acquired 6,225 signatures less than 24 hours after its creation.
"The aspect of the nature of the dispute, to our information, is not anything relative to rivalries between gangs, but rather a dispute between these two individuals," LAPD Chief Michel R. Moore said during a press conference. Police are requesting anyone with information on the shooting or Holder's whereabouts to contact the South Bureau Homicide Detectives at 323-786-5100.
Head here to sign the petition to support the renaming of Crenshaw Blvd. and Slauson Ave. in Los Angeles to Nipsey Hussle Blvd.
See Photos From the Scene of Nipsey Hussle's Fatal Shooting