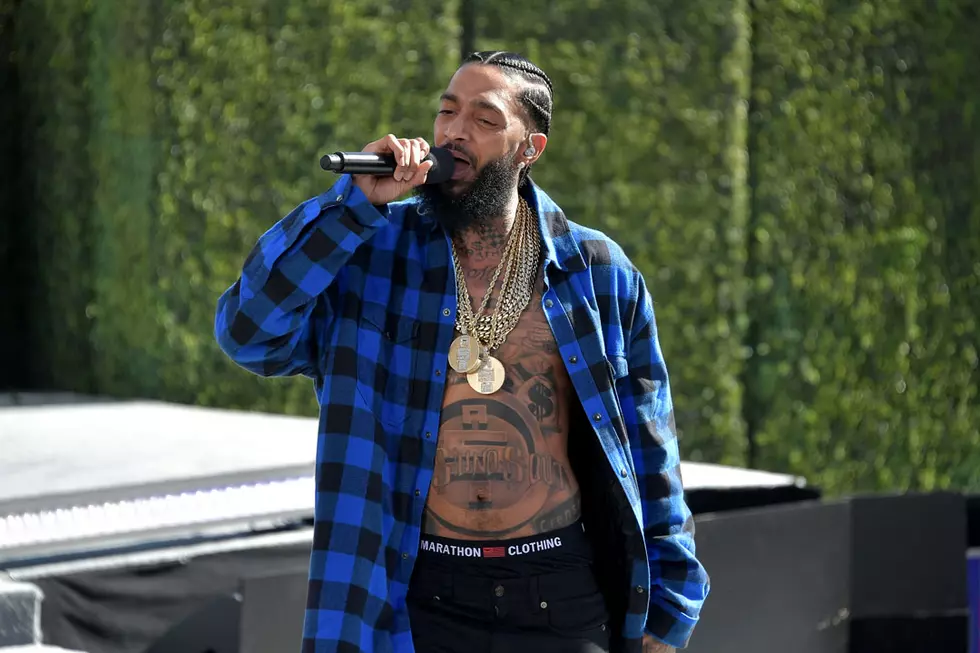 Crips LLC Apologizes to Nipsey Hussle's Family for Trying to Trademark The Marathon Continues
Neilson Barnard, Getty Images
A company connected to the street gang Nipsey Hussle was affiliated with before his passing has issued an official apology to the late rapper's family.
"There will absolutely be no trademark legal battle between their organization and Blacc Sam, brother of the late Nipsey Hussle," William King Hollis, the corporate communications director for the Crips LLC told The Blast. Adding that they "respectively vow to support the wishes of Lauren London and the Asghedom family," he also apologized to Nipsey's fans and revealed they've already spoken with his family privately.
"We are deeply sorry for any disruptions and melee that the trademark acquisition may have caused to his family, friends and fans," the statement read. "We realize that our actions may have been offensive and we have reached out to his family, respectively Nip's sister, Samantha Smith."
As previously reported, the trademark for TMC was filed on May 16 by Crips LLC. XXL confirmed through the U.S. Patent and Trademark Office that the organization planned to use the trademark through a range of means including "conducting youth sports programs; Concert booking; Developing educational manuals for others in the field of community organizing, gang prevention, gang intervention" and much more.
However, Nipsey's brother Blacc Sam had also filed to trademark the name, which then created an issue.
Hollis explained to The Blast that he and Nipsey had plans to work together on a "mutual collaboration" for "The Marathon Continues," which is why they went for the trademark. He added that there was no malice behind the move, and they are now fully prepared to turn over the trademark to Nipsey's family. The Crips are also offering to donate all the proceeds from an upcoming Bloods and Crips-themed drink.
See Photos of Rappers' Fashion Choices in 1997