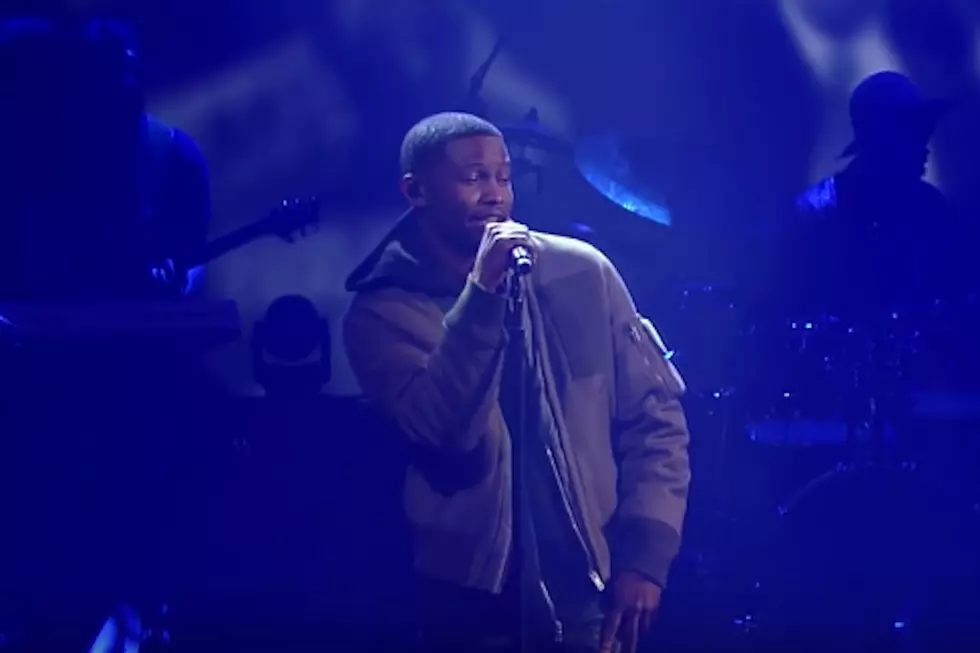 Nick Grant Performs "Love" and "Get Up" on 'The Late Show With Stephen Colbert'
The Late Show with Stephen Colbert via YouTube
Making his network television debut, Nick Grant appeared on The Late Show With Stephen Colbert Monday night (Jan, 16) performing a medley of "Love" and "Get Up" with Jesse Rankins of WatchTheDuck. The latter song appears on Grant's Return of the Cool album, which dropped last Friday (Jan. 13).
The performance starts with the poetic "Love," Dr. Martin Luther King projected on the ceiling above, a quote from the civil rights leader — "I have decided to stick with love. Hate is too great a burden to bear" — occupying the screen behind. Grant quickly transitions into the funky "Get Up," which received a video treatment back in mid-November. 
Speaking with XXL last February, the South Carolina rapper said that even his teachers encouraged him to pursue music. "I was in school one day and it was a free day and I was just chillin'. The teacher asked me to rap and I rapped and he was like what are you doing here. Basically telling me you need to go chase [hip-hop] and drop out of school. That was like when I was 17 in my junior year."
Watch him rip the Late Show stage up above, with Return of the Cool available to stream and download now.
20 Hip-Hop Albums Turning 10 in 2017