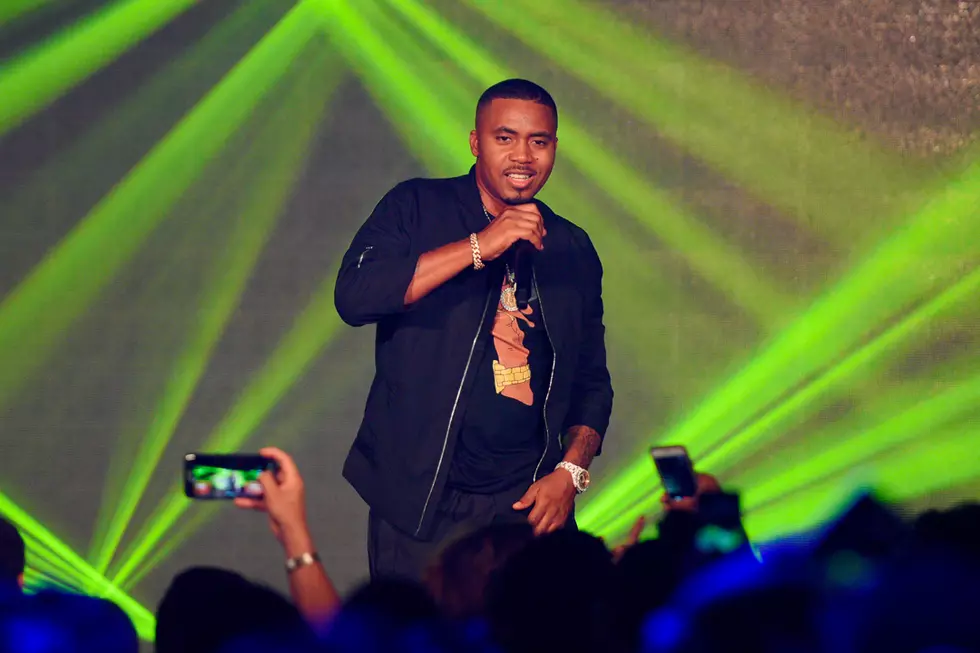 Nas Struggles Through Performance in Las Vegas
Noel Vasquez, Getty Images
It ain't hard to tell, Nas was very much feeling it during a performance on Friday night (May 25), at Palms Casino Resort in Las Vegas.
Esco was in Sin City for an appearance for the grand opening of the Apex Social Club. In video captured by TMZ, the Queens rap legend is seen on a rooftop with the Vegas skyline shining brightly in the background. He is clearly looking nice, as his eyes are barely open and he struggles through attempts to command the mic. At one point, he appears to tell a nearby woman he's "fucked up."
He makes an effort to power though it, dropping some dance steps. When his early banger "It Ain't Hard to Tell" comes on, Nas attempts, but fails, to keep the pace with the track in his state. "I'm just happy," he yells out instead. "Shout out to everybody living life."
Because, you know, life is good.
Check out Nas' struggle performance in Las Vegas below.
Check Out the 2018 Hip-Hop Music Festivals You Need to See