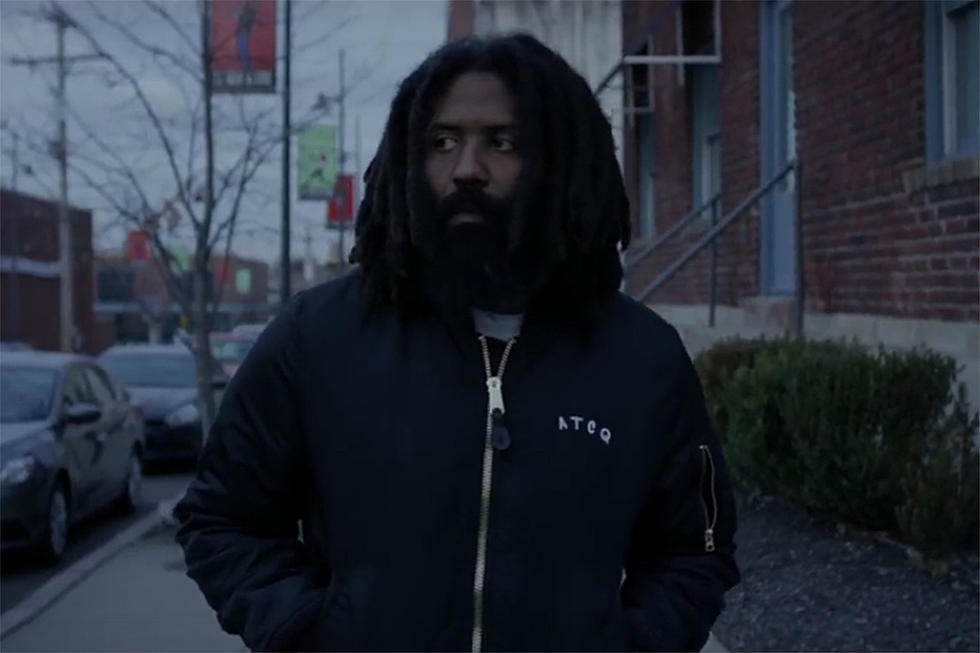 Murs Reflects on Recent Struggles in New Video for "Melancholy"
Strange Music Inc
We're less than three months away from the release of Murs' next album but before the rapper drops the project, he has a new video to share.
Murs' latest visuals for the song "Melancholy" feature the artist rapping for a small crowd at an intimate venue, as he details the recent struggles he has been going through, which include divorce and the death of his newborn son.
"Now I heard they call me crazy/I just act like I can't hear/But they ain't had it this rough or even lost as much/As I did in just one year," Murs raps. "Have you ever had the feeling like you don't wanna die/But like, wait, still not wanna be here/That fog roll in and them days get dark/And it start getting hard for you to see clear."
Detailing his upcoming album, A Strange Journey Into the Unimaginable, Murs calls "Melancholy" the first step. "On March 16 (my birthday), I'll be putting out my most personal album ever," the rapper said. "I know it's the holiday season, and for those of you grieving, feeling alone, or for whatever reason can't quite get into the holiday spirit, this one's for you. And for those of you that are in the holiday spirit, consider this an early gift from Seven and myself."
According to Murs, A Strange Journey Into the Unimaginable will produced entirely by Michael "Seven" Summers—Strange Music's in-house producer, and a favorite of Tech N9ne. The rapper will also be performing live at The Roxy in Los Angeles on the day the album drops. Tickets for the event are on sale now.
Check out Murs' "Melancholy" video below.
See 50 of the Best Hip-Hop Projects of 2017