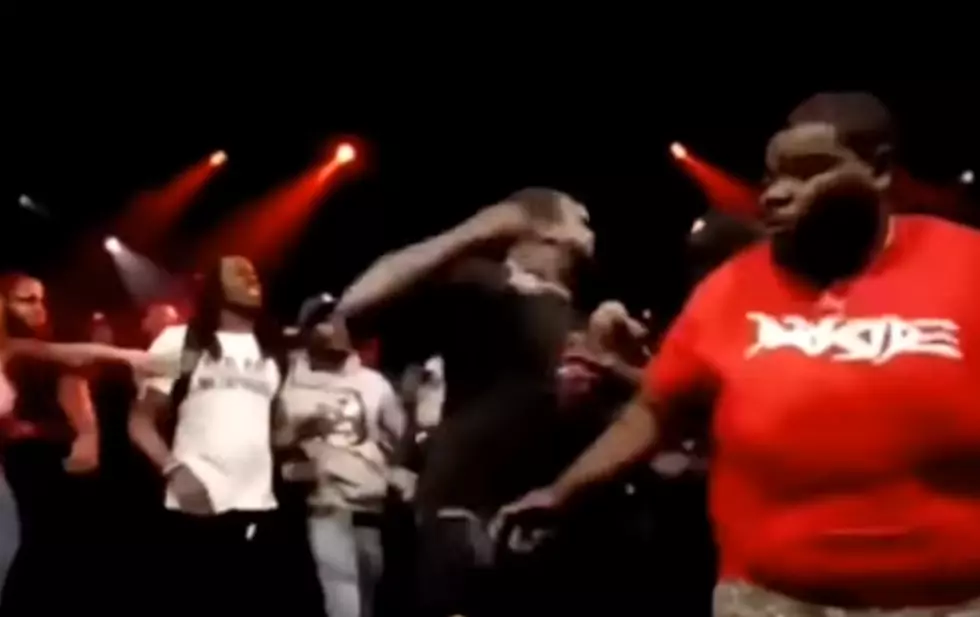 Murda Mook Tries to Punch Brizz Rawsteen During Rap Battle, Brawl Breaks Out on Stage: Watch
Pretty Black 215 via YouTube
URL's Summer Impact Reloaded took a turn for the worse after a fight broke out between Murda Mook and Brizz Rawsteen.
On Saturday night (Sept. 7), Mook and battle rapper Calicoe entered the ring to face off against Brizz and T-Top. Video from the battle appears to show that Brizz bumped into Mook while he was rapping. Within a millisecond, Mook reacted by trying to grab Brizz and then threw a punch at him. That's when chaos ensued on stage and an all-out brawl erupted.
It didn't take long for the battle rap community to respond to the madness that went down. Veteran Hollow Da Don expressed his thoughts on Mook's reaction to Brizz. Hollow asserted that every rapper that enters a battle must control their personal feelings no matter the circumstances.
"I heard the nigga Mook punched Brizz," Hollow said in a YouTube video. "I don't care what the situation is, we must control ourselves. If we professionals at this shit, you gotta control your feelings no matter what we doing. If it boxing, rap, basketball like control your feelings especially if you a vet or a legend."
Battle rapper Jimz also spoke on the situation. He explained that the violence that erupts in rap battles is what defers investors from taking a chance on battle rap in the long run.
"This is why 2012 was the biggest year in battle rap and then everything hit a decline in a sense because the way I looked at it was like, 'Damn why we still battling in these little venues when Diddy is there? Why didn't Diddy want to invest in it?' Because we act like animals, and this is that animal shit," Jimz said.
Watch reactions from Hollow Da Don and Jimz below.
Read 10 Wild Stories That Took Place During Hip-Hop Tours