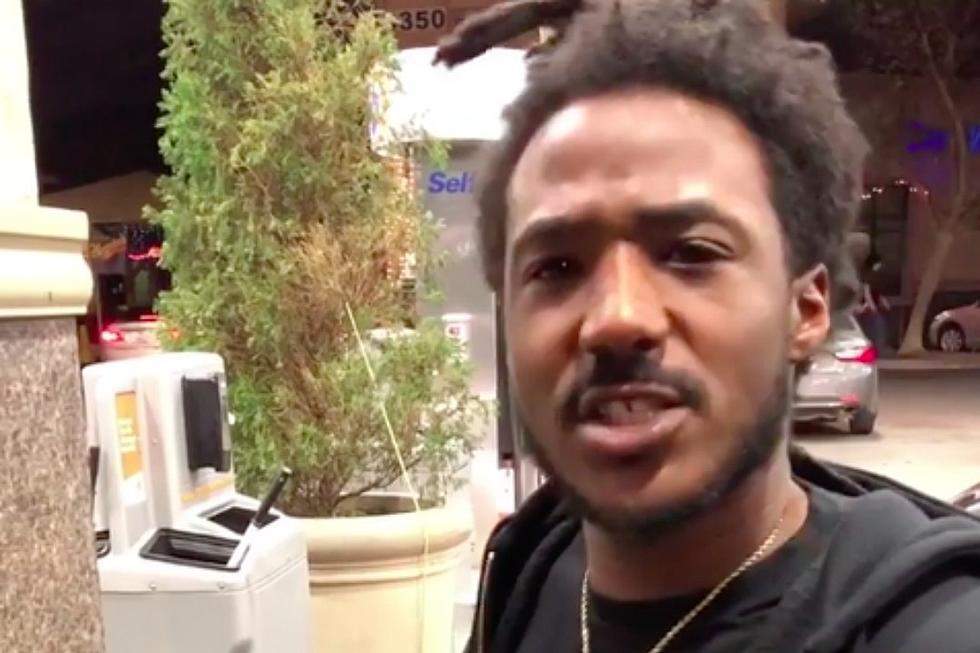 Mozzy Quits Drinking Lean
mozzy via Instagram
It looks like Mozzy's made himself a pretty big New Year's resolution. He didn't call it that, but on Tuesday (Jan. 2), the Sacramento, Calif. rapper uploaded an Instagram video in which he announced he's quitting lean.
"Any young nigga doing that shit, bruh, you understand me, this should influence you to stop," Mozzy says in the video. "If it don't...nigga drink a lot of water at the minimum. They say health is wealth—I need my bag."
By his own account, Mozzy had kicked his lean habit for 12 days at the time he recorded this video. So far, so good.
Mozzy's announcement almost coincides with the revelation that he's expecting a baby. Instagram was the launching point for that announcement, too. "Zayda Baby on da way, S/O to Pokahontas," Mozzy wrote in a post just a little while back. The baby's name will be Zayda Ahkyana Patterson.
Clearly, Mozzy's got a lot to look forward to this year, and you can't do anything but respect his move. Salute.
Watch Mozzy renounce lean in the video below.
See New Music Releases for January 2018