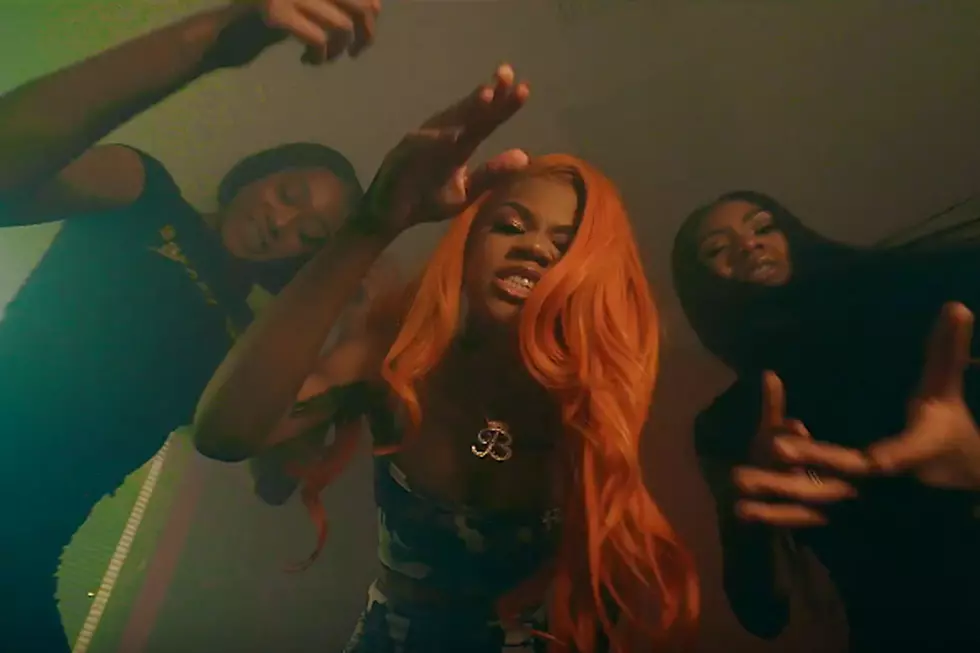 Molly Brazy Keeps Her Friends Close in "Last Minute" Video
Molly Brazy via YouTube
Molly Brazy is a buzzing young voice from the talent-packed city of Detroit. Today (Feb. 27), XXL premieres the video for the rapper's song "Last Minute," off her 2017 mixtape, Big Brazy.
The video, which is directed by Savani Films, focuses on Molly stunting with her friends and one of her newest gifts to herself: A luxury whip. "The inspiration behind the video was to capture the essence of me kickin' it—trapping and booling with my day ones," she tells XXL. "It's about the come up. I've been putting in work. I'm grown up now with a Maserati truck."
In addition to the flashiness of the video, Molly takes some time to stop any hate in its tracks. "I heard that they don't like how me and Trina cool/Let these bitches tell it, bro, that's Trina coupe" she raps. "French Vanilla no chaser/Fuckin' up the session/I put up 20, Bron hooping/Like he know I'm betting."
Even though 2018 has just started, Molly is already making her mark. She recently dropped videos for the AD-assisted "Ion Like You (Remix)" and the "Naan (Remix)" featuring her aforementioned new friend, Trina. "Naan" is modern reworking of Trick Daddy and Trina's 1998 hit song "Naan Nigga"; it's only right that Molly go straight to the source.
According to Ms. Brazy, she's just getting started. "My plans for 2018 are to keep working my single 'Trust None' on radio," she reveals. "I also have another new project coming early summer. So keep an eye out for it!"
Check out Molly Brazy's "Last Minute" video below.
See New Music Releases for February 2018