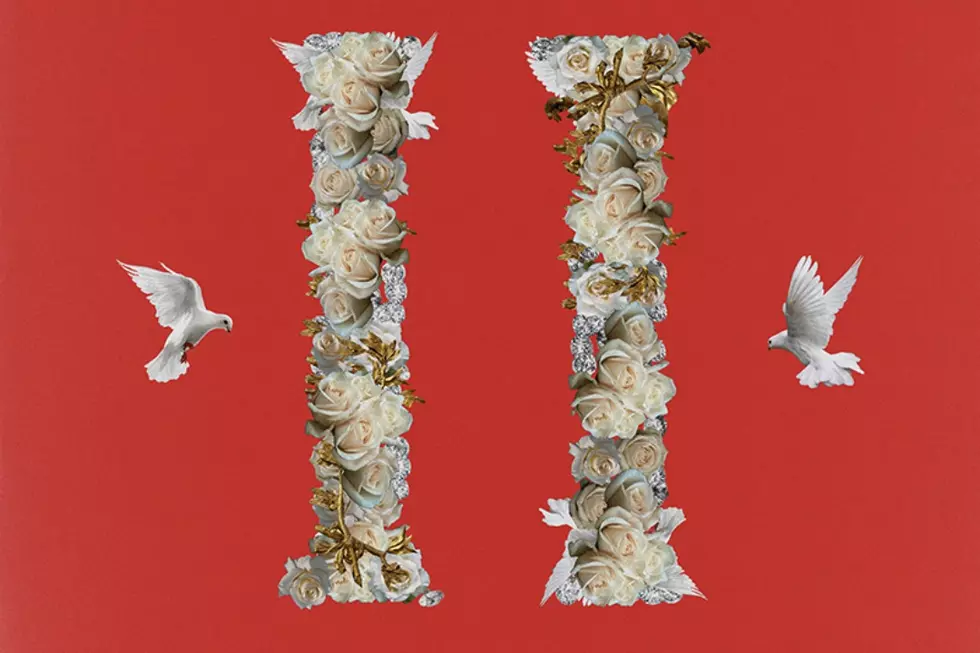 Here's What You Need to Know About Migos' 'Culture II' Album
Quality Control
Migos are easily the hottest group in rap. The trio of Quavo, Offset, and Takeoff have taken the world by storm over these last few years, building their relevance through mixtapes before a full-blown takeover of the mainstream.
Last year was a victory lap of sorts. It found the Migos riding the meteoric success of their No. 1 hit, the Lil Uzi Vert-featured "Bad and Boujee," into 2017. The group dropped the album Culture last January, which debuted at No. 1 on the Billboard charts and was certified platinum a few months after it's release.
Destined to strike while the iron's hot, the group announced a sequel would follow shortly afterward and that time has nearly arrived. Culture II is out tomorrow. The project is lead by three singles: "Motorsport," which unites Cardi B and Nicki MInaj, the Pharrell-produced "Stir Fry" and "Supastars," a track that Quavo co-produced.
The public got its first taste of Culture II last night (Jan. 24), when the group hosted a silent listening session for the album in New York City. All attendees were given illuminated Bluetooth headphones which played the album in sync, putting the music at the forefront. It all went down at GoldBar, an upscale, intimate lounge in Manhattan that was filled with tastemakers, media, and well-known hip-hop personalities (DJ Clue, what up!). Migos slid to the front of the crowd, and rapped along as one of the most-anticipated albums of the year played through everyone's headsets. Here's what you need to know about Culture II.
Quavo Has Multiple Production Credits

The night started off with Quavo on the mic. "You know we always have some crazy-ass intros," he boasted. Next, he revealed he worked on the beat with two producers who are very familiar with Migos: Metro Boomin and DJ Durel. Quavo has been very up front about learning other aspects of music, posting videos of himself engineering and directing videos.

Drake Collabs With Migos for the First Time Since 2013

While Drake has been a fan of Migos since early on in his career, he hasn't really made songs with them outside of remixing their career-changing 2013 single "Versace." (Although the Atlanta trio did remix his song "Trophies" that same year.) The 6 God sounds like a natural rapping next to the Migos, getting off lyrics like "I hit her, gave her back to the city, she home!"

They Want to Seperate Themselves From "Mumble Rap"

On one of the album's early tracks, Quavo repeats, "This real rap, no mumble" on the hook. Throughout their career, Migos have been lumped into the "mumble rap" subgenre of rap, albeit unfairly. These lyrics and their approach to music is a sign that they were never a fan of the comparisons, and are on a totally different plane.

They May Have a Pop Hit on Their Hands

A song relatively early in Culture II's tracklist features Takeoff harmonizing in a way he hasn't before. The track itself is structured like something that could reach Top 40 radio—it's a departure from Migos' usual work.

Offset Raps About Women Trying to Ruin Him

While he has made waves for multiple issues outside of music, one of his bigger dust-ups consisted of rumors that he'd cheated on his fiancée, Cardi B. While the accusations started due to his phone being hacked, he plans to safeguard himself from any further run-ins, according to his lyrics.