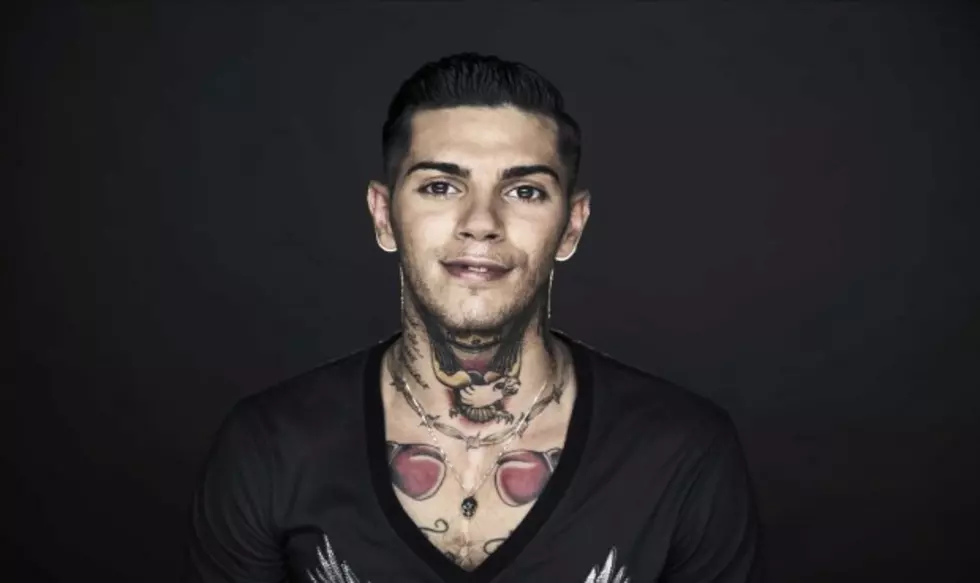 Meet Emis Killa, Italy's Chart-Topping Rapper
While it's always difficult to stand out at the BET Hip-Hop Awards cyphers, there's one quick way to get noticed: Speak a foreign language. Like Ghanaian artist Sarkodie did before him in 2012, Italian rapper Emis Killa made a splash by spitting his verse in his native tongue, letting the subtitles below him play catch up as he introduced his European flow to an American audience.
The 24-year-old Milan native may not have inspired a Kendrick-like pandemonium with his verse, but he was able to put his country on the map as a hip-hop friendly locale on national TV. "It was a very important step for the Italian rap scene," wrote Killa in a translated e-mail interview with XXL. "I'm very pleased that I was the first Italian artist ever who has been invited [to perform] at the BET Hip-Hop Awards."
It was hardly the first major accomplishment for the chart-topping young artist. Born Emiliano Rudolf Giambelli in Vimercate, Italy, Killa began focusing on rap when he was 14. Inspired by Dipset, Fabolous, Game, Big L and Busta Rhymes, he assimilated himself into what he describes as a "great and prosperous" hip-hop scene in Milan. With his flashy American heroes in the back of his mind, he worked on writing triumphant songs that merge swagger-filled lyricism with big pop hooks.
Recently, that formula has paid off. Killa's latest album, Mercurio, spent a week at the top of the Italian rap charts after its release Oct. 22 and still resides in the top 10. Bolstered by decadent videos for singles like "Wow" and "Vampiri," it shows no signs of fading away. "I write clear bars but they are never ordinary and I match them with choruses that everyone can sing," he writes of his new material. "Surely as a rapper I have some limits like that I can't sing like a popstar."
Despite his success on the charts, Killa has faced criticism at home and abroad. On his web series C'mon Son, hip-hop radio and television personality Ed Lover was critical of the Killa's cypher appearance, telling him to "go back to Italy." And though he believes Italy has a vibrant hip-hop scene, Killa describes it as one filled with envy and frustration. He knows he has detractors back at home, but he's doing his best to turn his haters into believers.
"Italian rappers [such as] as myself are not so different from American rappers," he writes. "The difference is that if an Italian rapper does a self-congratulatory song, most [Italian] people don't like it. Most people hate those artists who show success—even when it's a self–congratulatory song. This kind of subject in rap songs is normal, but people don't understand."
With his success on the charts and on YouTube, it seems that Killa will have plenty of opportunities to make people understand. But he's not too worried about it. "I beat on my haters with facts," he writes. "Until proven otherwise, I have a platinum album in my studio and they have nothing." —Dan Jackson