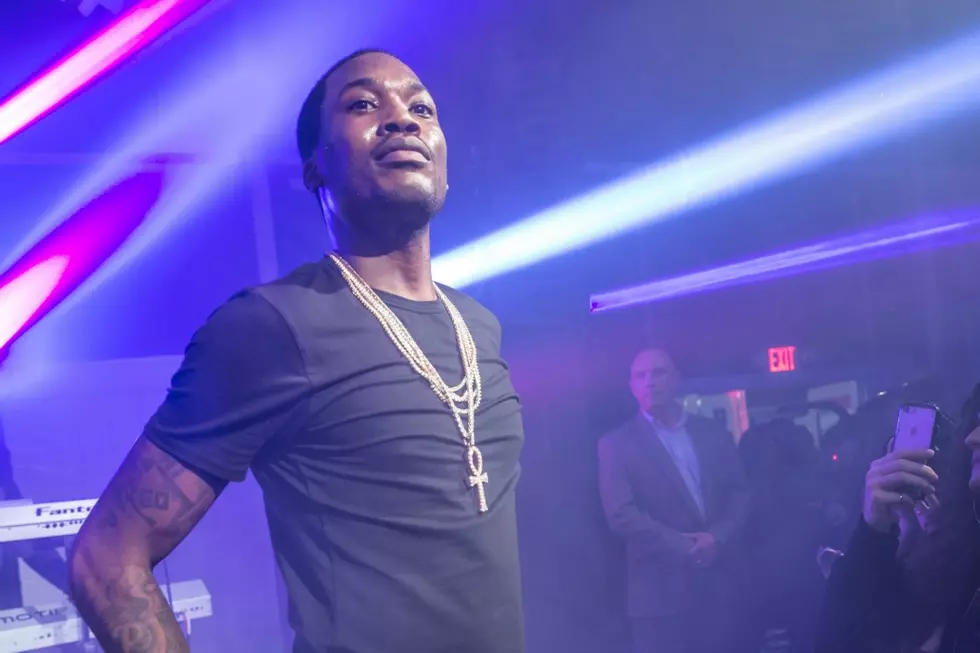 Meek Mill Granted Post-Conviction Hearing
Marcus Ingram, Getty Images
The same judge who sentenced Meek Mill to two to four years in prison for violating his probation has opened the door to the possibility of the rapper being released due to new findings in his case. After petitioning the court last week, on Wednesday (Feb. 14), Meek was granted a post-conviction hearing by Common Pleas Court Judge Genece Brinkley.
The new push by Meek's lawyers is due to news coming out a day prior about possible police corruption in Meek's case. According to a Philadelphia Inquirer report, the District Attorney's Office of Philadelphia secretly compiled a list of cops with a "history of lying, racial bias, or brutality, in a move to block them from testifying in court," and the officer who arrested Meek in 2007, Reginald V. Graham, is said to be on that list.
On top of that, the officer is believed to have lied about his account of what happened the night of the Philly rapper's arrest. New documents show that former Philadelphia police officer, Jerold Gibson, said Graham lied about what happened the night they apprehended Meek. Gibson, a member of the same squad as Graham, provided a sworn affidavit where he notes Meek never pointed a gun at the officer or anyone else as he was accused.
Now, according to the Philly Voice, the Dreamchasers MC has been granted the post-conviction hearing to sort this mess out.
Meek's lawyer sounds confident that this could be the break in the case they've been looking for. "This would certainly be one of those instances," he said of the possibility of the case being overturned due to these new revelations. "I mean, there were 800 cases that were dismissed or overturned upon discovery of this group of officers who had been committing crimes, lying about circumstances of arrests, and falsifying documents. One of the officers is the same one who not only arrested Meek, but made allegations that Meek has always denied. This is the only one that testified against Meek."
Meek will have his day in court on Mon., April 16.
See Photos of Meek Mill's Different Looks Over the Years