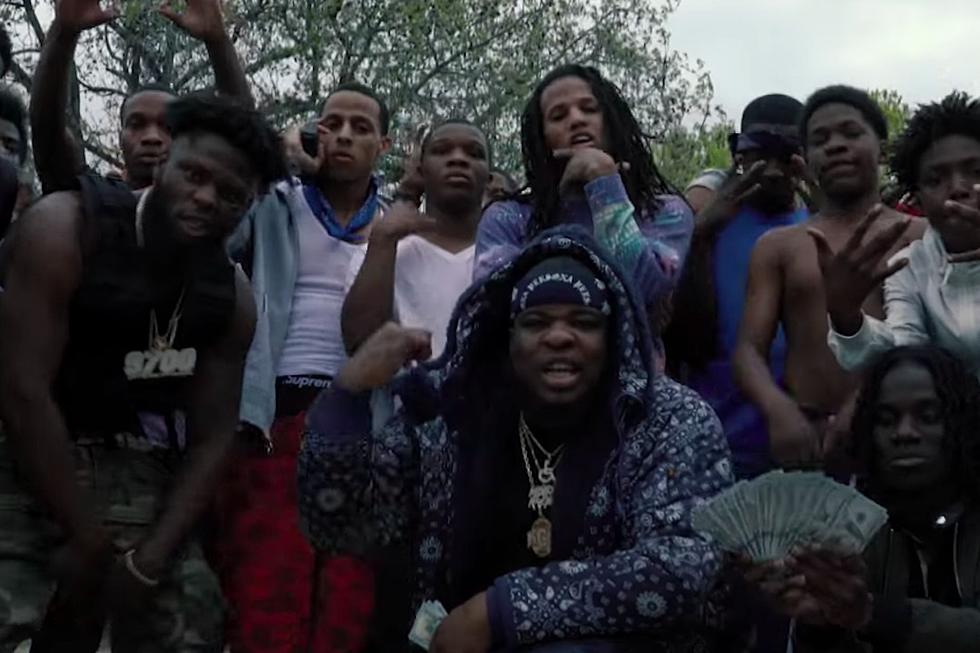 Maxo Kream Mobs Out With His Entourage in "Go" Video Featuring D Flowers
WORLDSTARHIPHOP via YouTube
Maxo Kream continues to soar as a rising star in the rap game, and he's dropping off a new visual for his growing fan base. The Texas spitter delivers the music video for his "Go" record, which features D Flowers.
The two rappers post up in a Southwest Houston neighborhood where they mob out with their large entourage. Featuring at least twenty of their friends, both Kream and Flowers spit some gritty, raw bars for the Mitch Mula-directed clip. The video also features some junkyard dogs, heavy chains, stacks of cash and more being flaunted throughout the multiple scenes.
"Go" stems off of his recently-released Punken debut album, which he released back in January. The project contains his previously-released singles "5200," "Grannies" and "Bussdown," as well as features from Flowers, Trippie Redd and 03 Greedo. Kream is currently on the road for his Punken Tour, which comes in support of the album.
Kream has been garnering a huge buzz over the last year, and even recently pitched himself to land a spot on the upcoming 2018 XXL Freshmen cover.
Watch the music video for Maxo Kream's "Go" record featuring D Flowers below to see the action go down.
See 20 of Your Favorite Rappers Naming Their Favorite Rappers