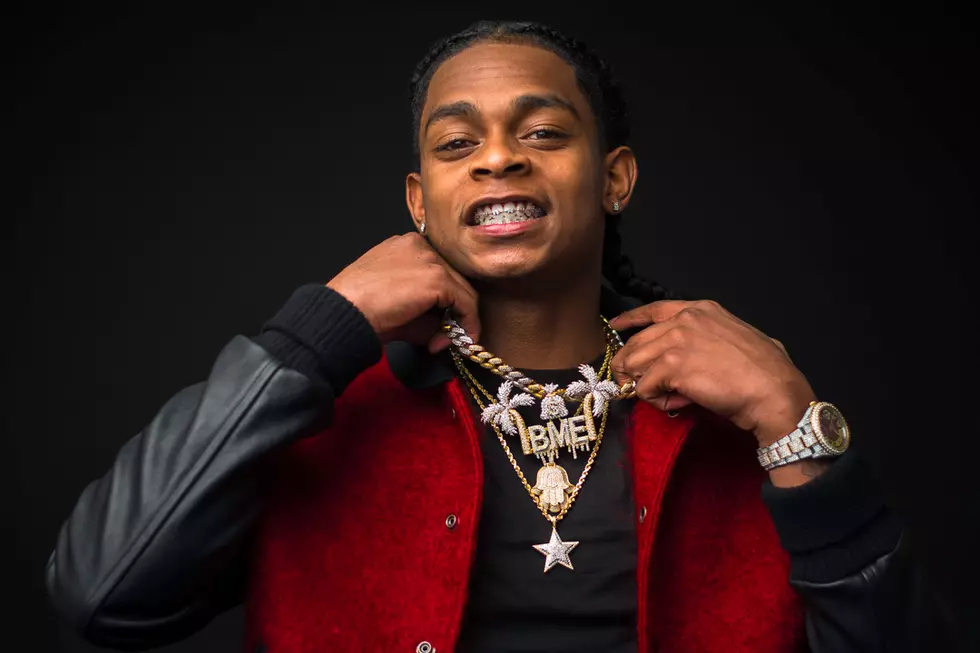 The Break Presents: Markie
The Vxsionary
Interscope Records prospect Markie found success by keeping it in the family. The Louisville, Ky. artist linked with his cousin Slim—a skilled engineer—to create his first song, "Don't Matter," at age 18. After taking notice, local producers allowed Markie free recording studio time to continue creating music. "Repent" and "Ugly Places" followed shortly after that first track, the latter garnering enough buzz (more than 600,000 views in under a month) to earn him a deal with Interscope Records in early 2019.
"Ugly Places" is about the ups and downs of love in a rough part of town. On it, Markie deftly raps the verses and sings the hook. He's comfortable with being honest and vulnerable, while still sharing the painful parts of his young life. Today, the 19-year-old artist, who is currently on tour with Roddy Ricch, drops his latest single, "In My Flesh," which features Lil Durk. His Right My Wrongs EP is due this winter.
Get to know this young talent in XXL's The Break.
Hometown: Louisville, Ky.
I grew up listening to: "Lil Wayne, Meek Mill and Young Dolph—those are my top three. Lil Wayne had my whole childhood. He was just going crazy. He had all the things on the radio. He was just him; he ain't care what nobody thought. Meek stood out to me because everything that he was spitting was my life. Young Dolph—his moves. He's independent, he's Dolph and he's a boss. That motivated me."
My style's been compared to: "Lil Baby, [Lil] Durk. That's it. I kinda found my own lane now, so people really don't say those things. I always listen to those rappers and I do appreciate them, so that's a good thing to me."
My standout records to date have been: "'Ugly Places.' It's very relatable to a lot more people, because its not a lovey song—it's kinda in between love and street. That's Markie."
My most slept-on song is: "I feel like 'Repent' is not slept-on, it just ain't got as much [streams]. It's really how I felt. It's really a personal song. That song came from the last words my paw-paw ever said to me: 'God got me.' The things that I had said, the young generation, especially from my city, can relate to it. It's really deeper than just a song."
My standout moments to date have been: "Getting signed to Interscope. It's been a blessing. Everything just going up from there."
Most people don't know: "I'm really a chill person. People kinda make me this gangster,  put me in a box of a hoodrat. My mind is bigger than all that. I don't wanna say the world is like hell or jail, but it kinda is. When you stuck in a place where it's all kinds of bad going on, it locks you in that type of box. Good things do come out of the dirt."
I'm going to blow up because: "I been having this feeling my whole life, and God just tells me, so really it's God's plan. It's what I dreamed of doing and it's working. I procrastinated on it my whole life. When I took it serious, it took me serious. It's time. This is what I was meant to do."
I'm going to be the next: "Bill Gates."
See 33 Hip-Hop Artists' Favorite Lil Wayne Projects