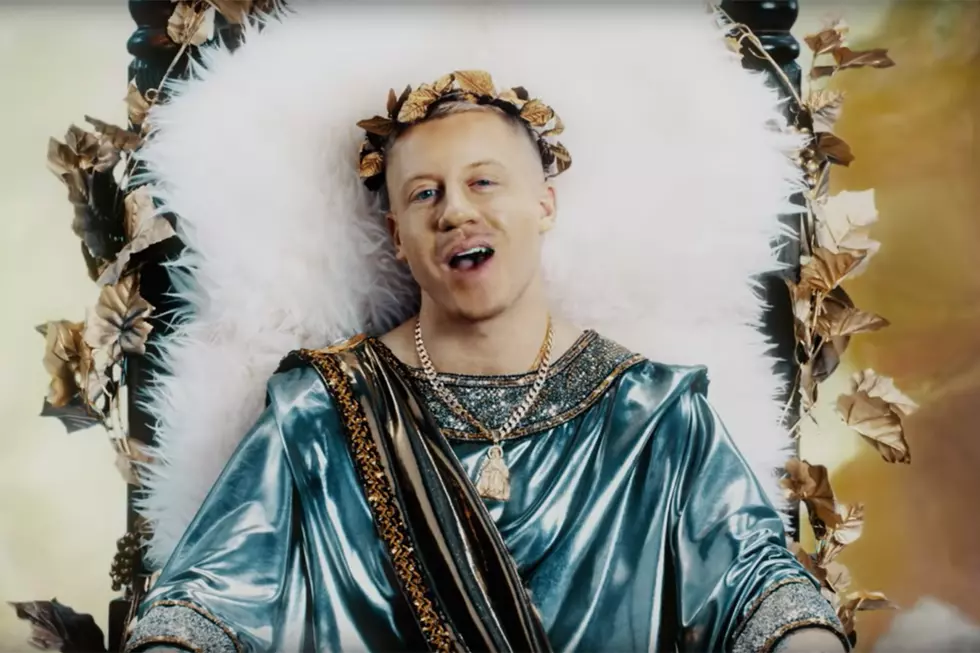 Macklemore Drops Quirky "How to Play the Flute" Video With King Draino
Macklemore LLC via YouTube
The phrase "doing the most" became cliché nearly as soon as it began being used, but it's one that perfectly describes Macklemore's new video for "How to Play the Flute."
In the Jake Magraw-directed visual, which the Seattle, Wash. native unleashed earlier today (July 18), Macklemore kicks it in various colorful universes as his standout Gemini song soundtracks the adventure. In one clip, Macklemore rocks a Roman leaf headband. In another, he's riding atop the bike steering wheel of his pal King Draino, who's also featured on the song. Next thing you know, he's breakdancing or riding a horse under water. Clearly, there's a lot going on.
The visual for "How to Play the Flute" is an appropriately silly one for a feel-good tune that fits right in with the musical multitudes of Gemini. Speaking with Beats 1 Radio's Zane Lowe, Macklemore, who'd come off dropping his first two singles for the album, said the project would have a varied soundscape.
"'Glorious' and 'Marmalade' are the first two songs off the album," the platinum-selling rapper said at the time. "I always try to give a different palette of sounds and textures and vibes. [With] this album… I was in a good place, man. There's some darker songs for sure, but for the most part, like, if I'm in a happy place and life is good, then that's gonna be reflected on the album."
Check out the video for "How to Play the Flute," which definitely reflects a change of pace on Gemini, below.
See 60 Hip-Hop Albums Turning 20 in 2018