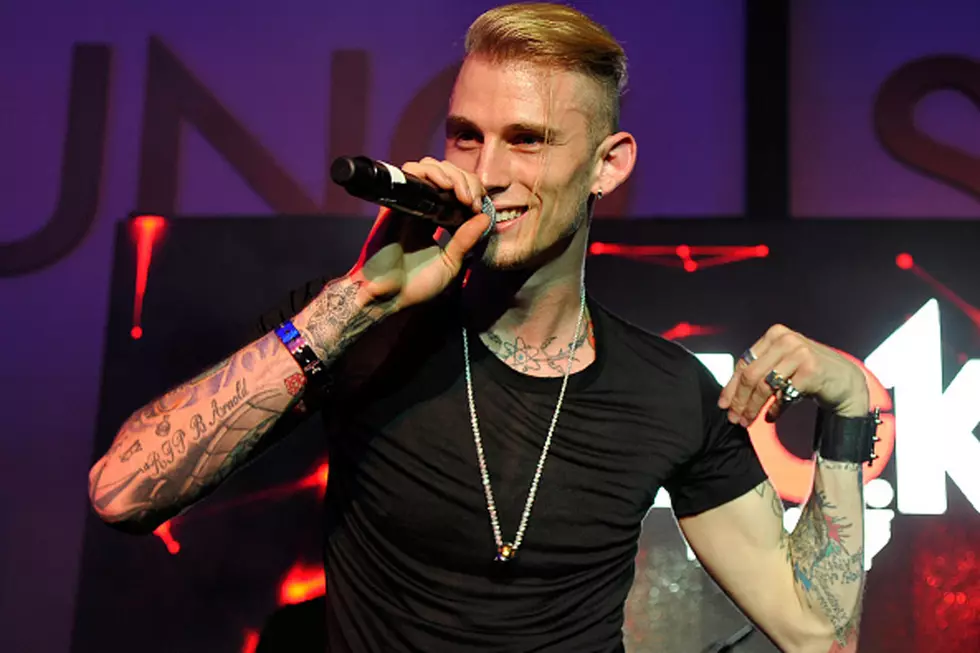 Machine Gun Kelly's Crew Wanted for Battery Following Attack on Actor
John Sciulli, Getty Images
Today (Oct. 18) the Atlanta Police Department distributed battery warrants for MGK's crew which consists of Brandon Allen, John Cappellety, and Lamar Reed. WSB-TV reports that a video surveillance released by police shows the three men attacking the actor. One man, who is in a grey shirt and body slams Rodriguez, is believed to be MGK's bodyguard. By time officers arrived at the hotel, the crew was nowhere to be found and Rodriguez was left with significant injuries on the right side of his face.
As previously reported, the scuffle apparently went down when Rodriguez, who appears in the Netflix drama Ozark, made a disparaging comment to MGK about the comments he made about Eminem's daughter—which later led to one of the bigger rap beefs of this year. 
"I'm gonna say it because it has to be said, you're a pussy for going for family," Rodriguez reportedly said to MGK. The two were at the Twin Peaks restaurant in the Buckhead neighborhood of Atlanta when they got into a verbal fight, which later led to hands being thrown at the Hampton Inn.
G-Rod's attorney, Blake Dolman, expressed to TMZ that he wants a check from the "Bad Things" rapper or else he will be asking for millions in court. Rodriguez said, however, that he'd dropped the charges if MGK fought him one-on-one.
See Hip-Hop Fans Name The Most Disrespectful Diss Track of All Time