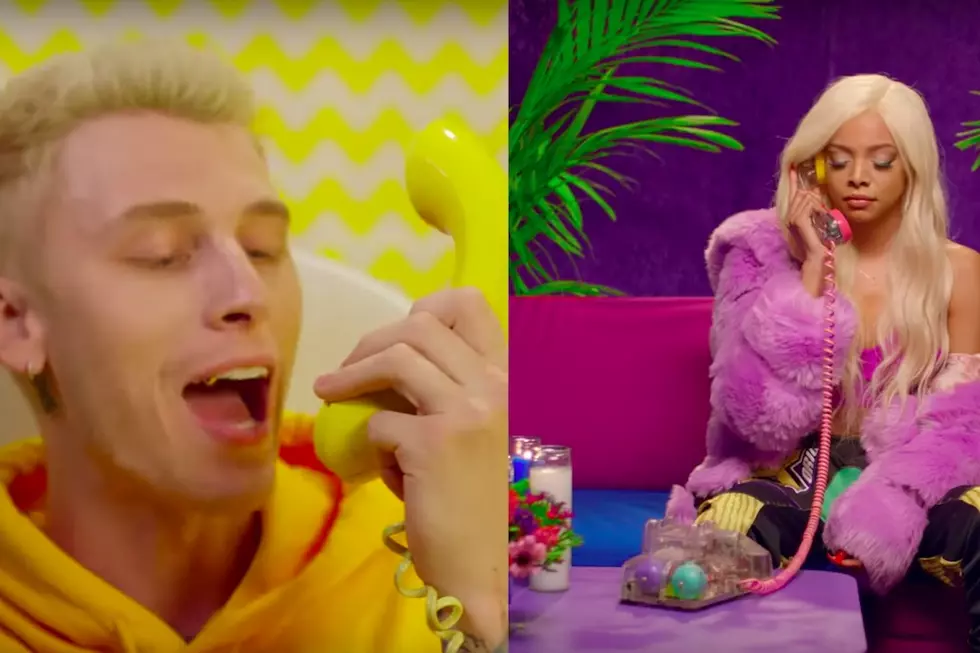 Machine Gun Kelly Ends a Volatile Relationship in "The Break Up" Video
MGKVEVO via YouTube
Today (Feb. 14) might be a day for lovers to come together and celebrate for Valentine's Day, but Machine Gun Kelly is giving those who want out of their unions another option. The Ohio native drops the music video for "The Break Up," which features him throwing up the deuces to his relationship.
The Jordan Wozy-directed visual starts off with MGK, who dropped his bloom album last year, having a phone conversation with his girlfriend, where he gives a scathing break-up speech, diving into the issues of their relationship. Not only does he exclaim his lack of love for his now-ex-girlfriend, but he also talks about the stresses he had to deal with while they were together. The video ends with the two linking up with their new beaus, forgetting about their previous courtship together.
On top of the release of his new video, Kelly also launches a new website called 1800THEBREAKUP.COM, where fans and visitors can break things off with their current significant others in a unique way. The rapper's new site first appears with some themes and color schemes from the video in the background, with the phrase, "Hi, if you need to break up with someone use the below."
An "End It" button shows at the bottom, leading fans to a digital card they can send to their significant other through text. The card reads, "Wanna know a joke? Our relationship," along with a diamond ring on it. While it may seem harsh, especially if one sends it today on V-Day, it's sure to do the job of breaking the bad news.
Watch the music video for MGK's "The Break Up" record below to see him end his relationship.
See New Music Releases for February 2018