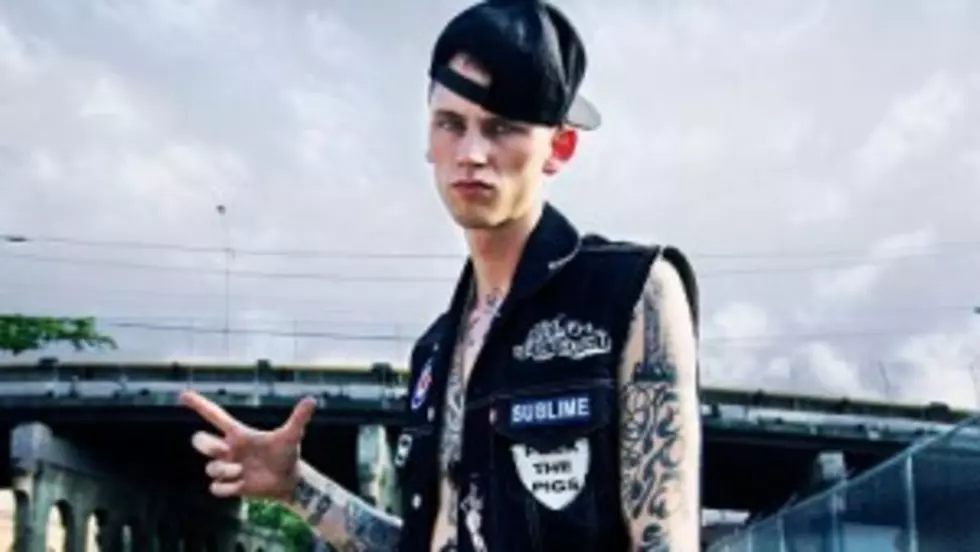 Machine Gun Kelly Sued For Slicing Bouncer's Finger
Machine Gun Kelly is being sued for over $15,000 by a security guard claiming that the rapper used a liquor bottle as a weapon to slice his finger during a bar brawl back in January.
According to TMZ, a security guard named William Long filed the lawsuit in Florida, claiming that MGK threw a bottle at him during a wild bar brawl, which resulted in his finger being sliced. TMZ has the graphic images of Long's hand.
James Flynn, Long's lawyer, told TMZ that the injury occurred after the Bad Boy rapper threw the bottle at his client, alleging that the shrapnel nearly cut Long's finger completely off. According to the lawsuit, Long has to be hospitalized for eight days after the incident in a stay that also required two separate surgeries.
When the celebrity news website broke the news in the first month of the new year, MGK acknowledged the incident via his Twitter account:
"Just spent my entire night in a f**king Florida jail…s**t escalated way to quick last night, it always does with us though."
TMZ's calls to MGK's camp haven't been returned as of press time.
The "Wild Boy" MC would be happy to know that LeBron James and the Miami Heat lost to the Oklahoma City Thunder in Game 1 of the NBA Finals last night (June 12).
"Oh no, he's not taking it," MGK s said in reference to LeBron on Power 107.5. "If he doesn't do it this year, then he won't do it again."
Of course, James left the Cleveland Cavaliers—MGK's hometown team—to sign with the Heat as a free agent during a highly-controversial and ESPN-televised, The Decision in July 2010.—Jakinder Singh