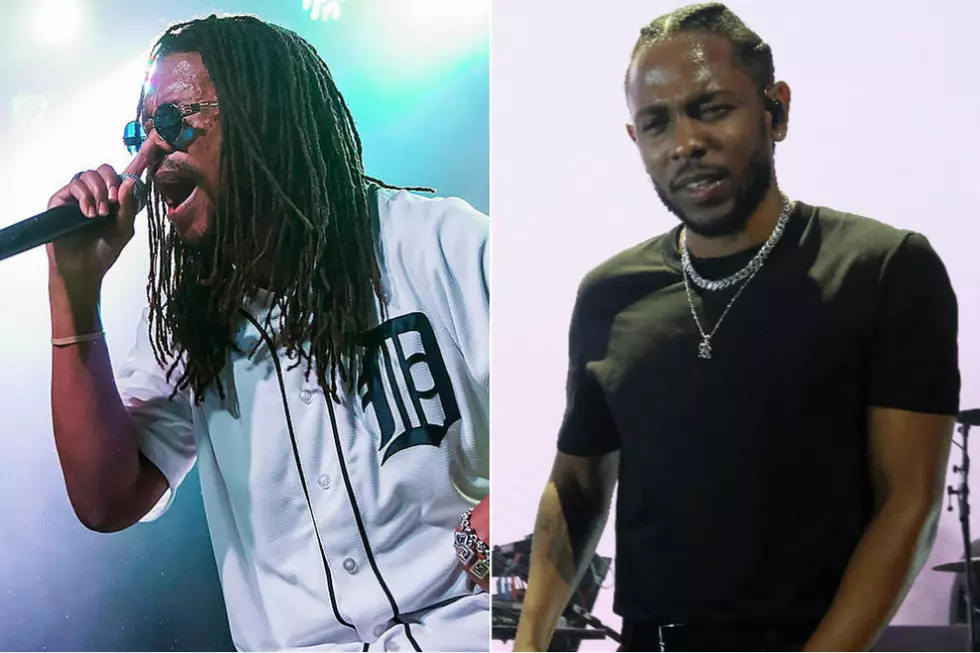 Lupe Fiasco Regrets Criticizing Kendrick Lamar's Talent
Scott Legato/Dimitrios Kambouris, Getty Images (2)
Lupe Fiasco is still getting some heat over his previous criticism of Kendrick Lamar's talent, which included him saying that the TDE rapper is not a top tier lyricist, but he seems to now have a change of heart. During a recent Instagram Live session, which was reposted to YouTube on March 20, the Chicago MC apologizes for criticizing K. Dot's talent.
Lupe starts off by sharing his regret of his previous statements, explaining how Lamar's famous verse on "Control" was what triggered his opinions. He then apologizes for talking about Kendrick in the first place, and vows that he won't be doing it again.
"Maybe I should have just left it alone. Even though my impetus was the 'Control' verse," he explains. "I mean you put yourself out there like that. So, you opened yourself up to critique, but even that still, I should have just shut my fucking mouth. I apologize for even engaging and talking about niggas careers, I'll never do that shit again."
While K. Dot fans were more than likely happy to hear Fiaco's apology, Kid Cudi fans probably aren't too satisfied. Later in the live stream, Lupe confirms that his longtime feud with the "Pursuit of Happiness" singer is still going strong.
"Fuck Cudi. Forever," Lupe says. "That nigga will never get an apology from me. Fuck that bitch."
If you recall, Lupe previously sparked a large Twitter debate amongst hip-hop fans after tweeting his candid thoughts on Kendrick. The tweets have since been deleted, but many fans still discuss the comments in rap debates.
"I'll put it to you like this. K. Dot is not a top tier lyricist to me and my standards when it comes to punchlines and bars," he originally wrote. His overall lyrics are good, his stories phenomenal, but punchline entendre lyrically I don't see it."
See Lupe's live stream where he apologizes for his remarks on Kendrick Lamar below.
See Photos of Kendrick Lamar's Different Looks Over the Years