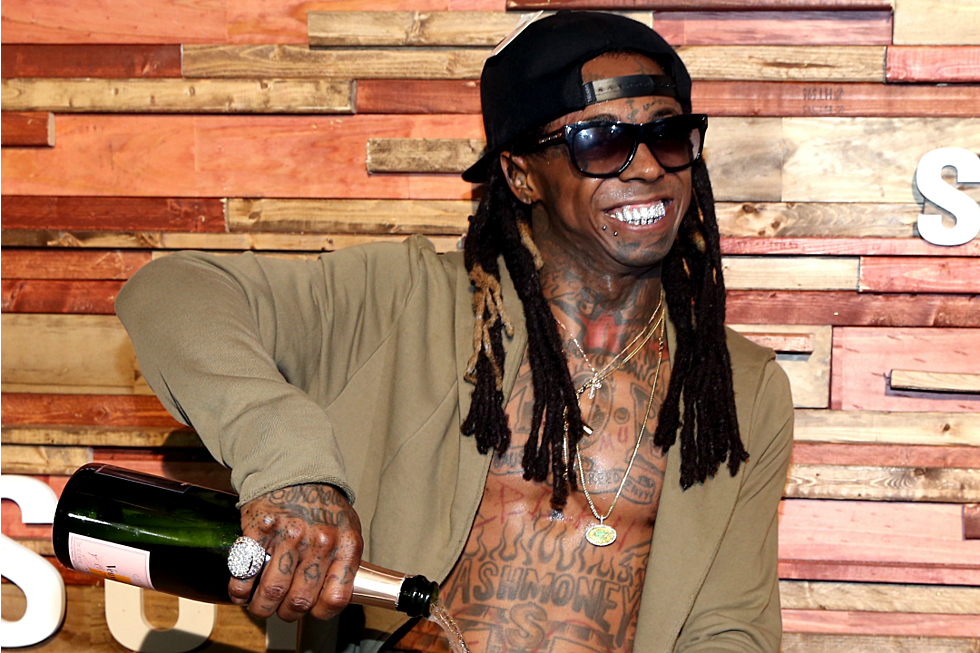 Lil Wayne Announces New Mixtape With DJ Drama
Jonathan Leibson, Getty Images
Lil Wayne rarely does radio interviews these days, but he made an exception for DJ Drama recently to promote his recent ColleGrove album with 2 Chainz.
During the conversation, Wayne reveals that he's got another iteration of his Dedication series coming with Drama. At around the 36:00 mark, Drama confirms that they've got another tape on the way, and Wayne even says he's working on more than that. "I also been working on some crazy shit for a mixtape," he says soon after. Weezy also makes a remark to Drama about potentially putting it out as an album instead of a traditional tape.
We haven't heard a project from Wayne since last year's No Ceilings 2, and the last official project we got was F.W.A., which was exclusive to TIDAL.
At the start of the interview, Wayne dropped some jewels about how fans today might not be excited about hip-hop because artists aren't giving them anything to get excited about.
"They settle for what works and it's working. It works for 'em," says Wayne when asked about the competition. "That's why you don't hear me knockin' 'em. You don't hear me hatin', saying this is that or you shouldn't do this or that, because it actually works for them. So if it works, it works but I'm just a part of a different culture, a different wave of music. And that wave was Jay Z, Nas, Biggie, and at that time it was all about being the best."
He also talks about why he doesn't include himself in today's rap culture, his TIDAL deal, being happy about the success of artists like Drake and Nicki and much more. Catch the whole interview above.
Check Out These Crazy School Pictures of Rappers