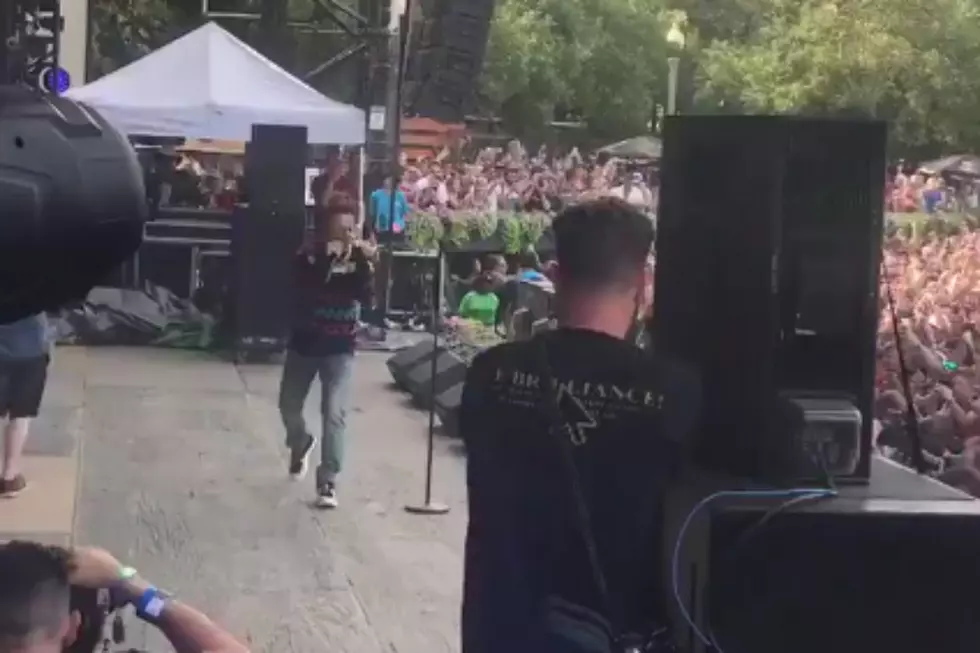 Lil Pump Calls Out Lollapalooza Officials for Cutting His Set Short
FuseTV via Twitter
Lil Pump's 2018 Lollapalooza set was lit. Apparently so lit that the organizers of the festival may have cut the performance short because the crowd was going so hard.
Jetski hit the stage on Saturday afternoon (Aug. 3), to a packed crowd. But his show didn't go as planned. The set was reportedly way shorter than it was supposed to be, with some reporting that a knife was pulled in the crowd. The "Drug Addict" rapper addressed the issue on social media.
"Lollapalooza, listen up," he started. "That's was some fuck shit. Y'all stopped my whole set because everybody was fuckin' mosh pitting too hard. People were fainting. I stopped the show and got everybody that was fainting and they still cut my set off 'cause everybody mosh pitting too hard. It was 'bout to cause a riot."
Some who were at the festival hopped on Twitter to tell their side of the story. "Chaos at lil pump earlier," one fan who was in attendance noted. "Music cut at least three times to move the crowd back, bunch of cpd officers standing side stage. got in maybe five songs total."
Others partially blamed the bad set on Pump. "Lil Pump @lollapalooza is the single worst show I have ever seen," someone else tweeted. "Showed up late as shit and has walked off stage 3 times and only performed 2 songs."
Another attendee claimed she didn't even enjoy the shortened show. "Hey @lollapalooza, never bring @lilpump back here. Absolutely disappointing performance for the terrible 20 minutes he was on stage," a woman added.
See Pump calling out Lollapalooza officials and fans' reactions below.