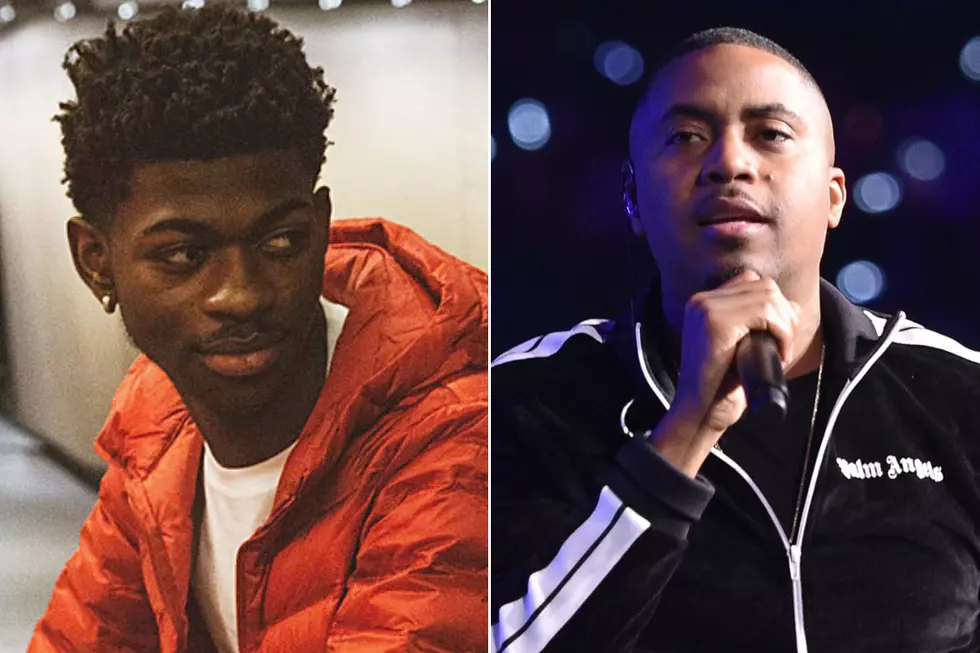 Lil Nas X Says He Respects Nas, Might Change His Name
Eric Lagg / Bryan Bedder , Getty Images
Earlier this week (April 23), the "Old Town Road" singer-rapper, who was born Montero Lamar Hill, hit up his Twitter timeline to clear the air about the roots of his stage name. In his tweet, Lil Nas X emphasized his thoughts about Nasir's legendary status and asserts that he never meant any disrespect by the name.
"Nas is a legend and i never meant any disrespect by my stage name. i actually might change it in the future," Lil Nas X tweeted.
Shortly after pushing send on his tweet, actor Micheal Rappaport decided to insert his opinions about the rapper's new name.
"How about Kareem Abdul Jabbar X? Or maybe Rober DeNiro X?" Rappaport wrote. "Those are original right?"
Lil Nas' tweet comes days after he clarified he doesn't care what Dave East has to say about his No. 1 song. During his appearance on the Zach Sang Show, the Atlanta artist admitted that East's wack comments about "Old Town Road" doesn't faze him at all.
As of this report, Nas hasn't commented on the polite gesture. We'll see if Lil Nas X follows through with his plan. In the meantime, peep his tweet below.
See 20 of Your Favorite Rappers Naming Their Favorite Rappers