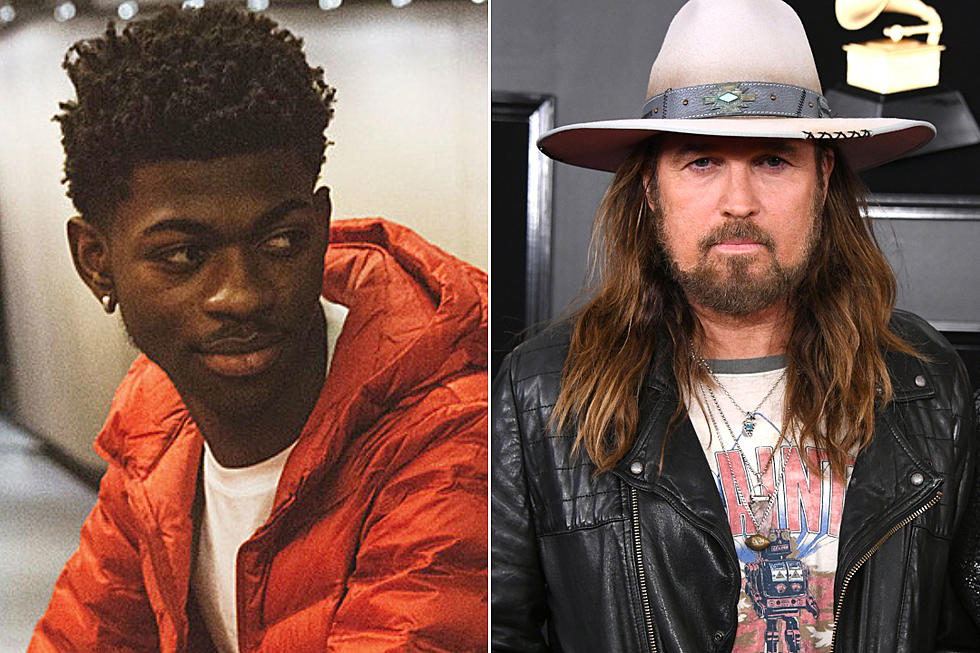 Lil Nas X Grabs Billy Ray Cyrus for Remix After Being Told Song Wasn't Country Enough for Country Chart
Eric Lagg / Jon Kopaloff , Getty Images
According to a report Rolling Stone published last night (April 3), the seasoned country singer gives his cosign of the record by appearing on the remix to the artist's viral song "Old Town Road." Apparently, Cyrus has been following the country-rap star's moves since the song made history on the Billboard charts. Amid the controversy surrounding the song, Cyrus offered his support for Lil Nas X in an Instagram post last night.
"@lilnasx Been watching everything going on with OTR. When I got thrown off the charts, Waylon Jennings said to me "Take this as a compliment" means you're doing something great! Only Outlaws are outlawed. Welcome to the club!," Cyrus wrote in his Instagram caption for a screenshot of Chart Data's tweet saying that Lil Nas X's song would have hit No. 1 on Billboard's Hot Country Songs chart if it wasn't removed from the chart.
The remix features Billy Ray kicking off the record by crooning about riding his own horse down the old town road until he can't anymore. After Lil Nas X delivers his bars, Cyrus returns at the end with lyrics that echo the Atlanta rapper's lines about his expensive jewelry, luxurious cars and more. The official remix lasts for two minutes and 40 seconds, and according to Lil Nas X, Cyrus "murdered the shit."
The remix to "Old Town Road" is expected to drop today.
Check out Lil Nas X's tweet about the remix and Billy Ray Cyrus' post below.
See 20 of Your Favorite Rappers Naming Their Favorite Rappers