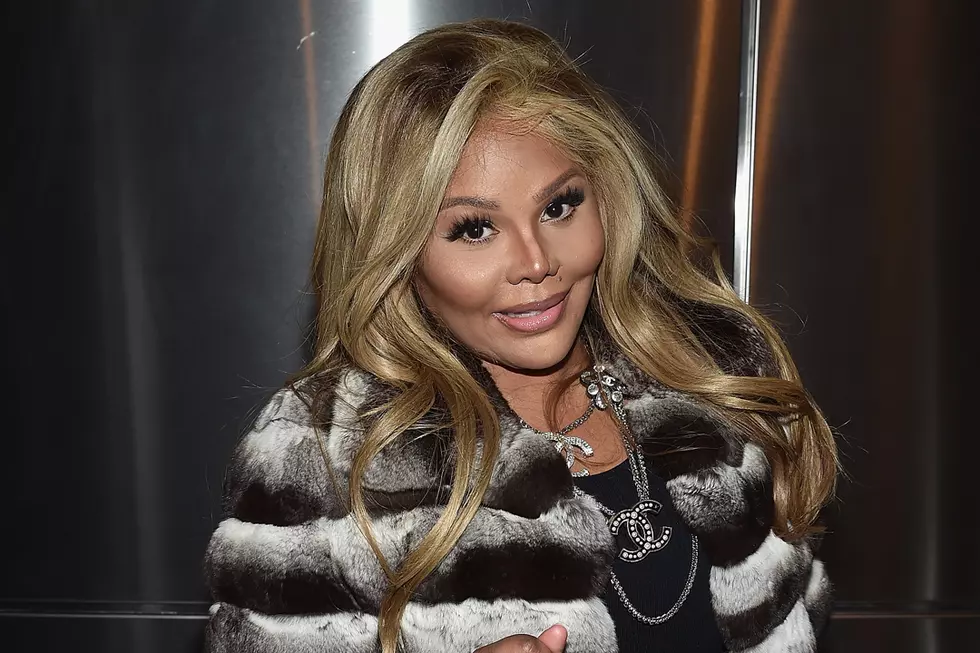 Lil Kim to Be Honored at the VH1 Hip Hop Honors
Dimitrios Kambouris, Getty Images
All hail the Queen Bee! Brooklyn rapper Lil Kim is set to be honored at VH1's upcoming 2016 Hip Hop Honors.
K-I-M is just the latest female MC to be recognized at the upcoming ceremony and completes the full honorees lineup. It was announced earlier this month that Queen Latifah, Missy Elliott and Salt-N-Pepa featuring DJ Spinderella will receive special honors at the revived award show. Queen Latifah will also be executive producing the event.
Representing Bed-Stuy Brooklyn to the fullest, Kimberly Denise Jones, better known as Lil Kim, has been a staple in the hip-hop world since 1995. Being the girlfriend/protege of Notorious B.I.G., Kim crafted a strong, sexy image of female empowerment as a member of Junior M.A.F.I.A. With albums like her 1996 debut, Hard Core, The Notorious K.I.M., La Bella Mafia and The Naked Truth , the Queen Bee has amassed a loyal following. Even at the Bad Boy Reunion Tour in New York City this month, the Brooklyn girl got one of the craziest responses from the crowd while she performed past hits like "Big Mama Thang" and "Lighters Up."
VH1's Hip Hop Honors are returning to primetime after a six-year hiatus with a special emphasis on the pioneering ladies of the genre.
"Since its inception in 2004, VH1 Hip Hop Honors has recognized the luminaries who broke new ground and propelled the genre into the cultural phenomenon it has become," said VH1 of reviving the ceremony. "The show will pay homage to the female pioneers, trailblazers and trend-setters who lead a movement and infiltrated the ranks of the male-dominated genre to make their voices heard and still do today."
The awards go down live on VH1 on July 11 from New York City at 9 P.M. E.S.T.
See 20 Great Albums From Female Rappers Over the Years