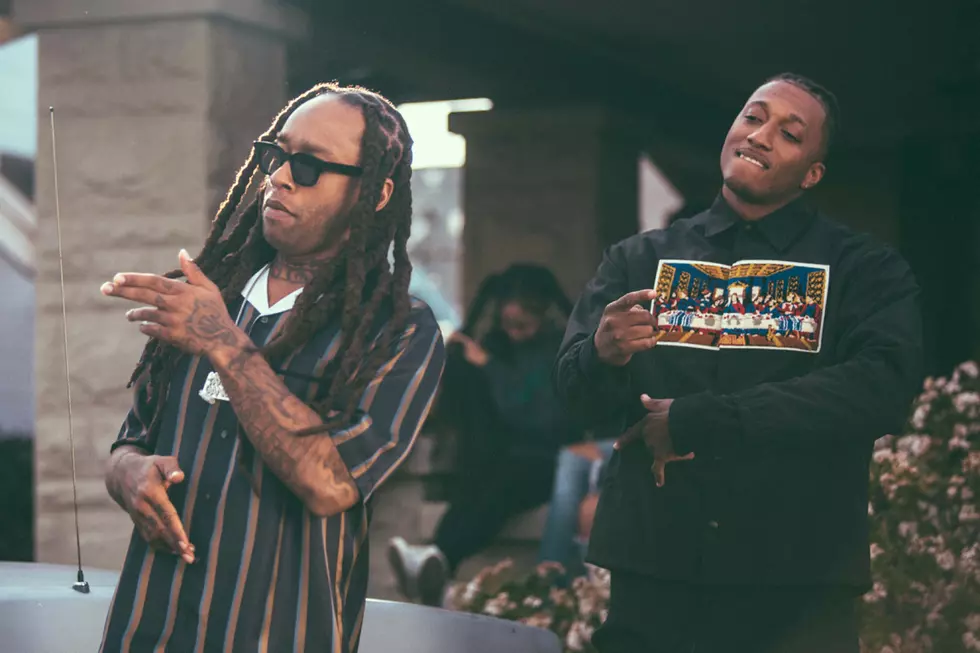 Here's a Sneak Peek at Lecrae's "Blessings" Video Featuring Ty Dolla Sign
Tony Corella
When Lecrae dropped the Ty Dolla $ign-assisted "Blessings" a couple of months ago, it was clear the rapper had a hit on his hands. Now the Houston-bred rapper is on the verge of releasing a visual for the Pluss and Mike WiLL Made-It-produced track.
Before the video drops on Wednesday (March 22), Lecrae offers XXL an exclusive sneak peek at the final product. You can see stills from the Calmatic-directed video in the gallery up top.
As you can see in the photos, the video for "Blessings" will have a feel-good, family-centric vibe. Lecrae says the visual is meant to showcase the blessings that come along with family and friends.
"Inspiration for the video was a lot of the '90s movies like Boyz n the Hood, Soul Food, Menace II Society, Big Momma's House vibe," Lecrae tells XXL. "We wanted to paint a picture of family and the blessing of having friends and family and kids, and uncles, and aunties, big mama. It's also a lot of how my childhood was. My family would throw parties all the time and it would be a lot of laughing, drinking, dancing, spades and dominoes and that was a great time for me."
"Blessings," which is a single off Lecrae's forthcoming eighth studio album, finds the "Can't Stop Me Now" performer teaming up with Ty Dolla $ign for a trap-infused instrumental as he treats the good fortune in his life as something you can count up like currency.
"Count it up, count it up, count it up/Line 'em up, line 'em up, line 'em up/Swear the sun shinin' on me in my huddle/No matter the trouble surroundin' us/They don't see that it's a lot of us/Everybody move anonymous," Lecrae raps on the bouncy track.
With the feel-good vibes of the song itself and a video to match, the visual for "Blessings" is definitely something you should peep for yourself when it drops tomorrow.