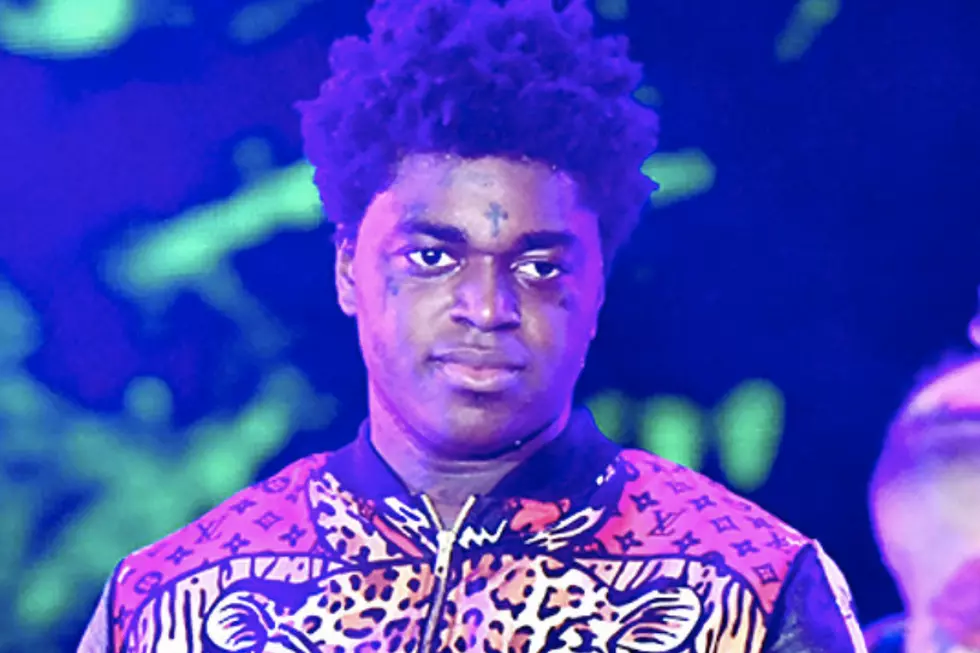 Kodak Black Sentenced to Nearly Four Years in Prison for Federal Gun Charges: Report
Scott Dudelson, Getty Images
On Wednesday (Nov. 13), the "Zeze" rapper appeared in court to receive his sentence for federal firearms charges related to his May 11 arrest in Miami. According to lawyer Mohammed Gangat, Kodak was sentenced to three years and 10 months behind bars. He was facing up to 10 years in prison.
According to Gangat, prosecutors recommended that Kodak receive an eight-year prison sentence after they received evidence that a then-intoxicated Kodak kicked a prison guard in the groin last month. The guard was reportedly hospitalized.
In a separate report that may or may not be tied to the prison fight, the Miami Herald's Jack Brook says Kodak hospitalized a corrections officer after grabbing onto the officer's testicles and refusing to let go. The officer reportedly needs surgery as a result.
As previously reported, Kodak, who dropped his Dying to Live album last December, was charged with two counts of making a false statement on government paperwork. In May, he was accused of breaking federal law by checking "no" in a box on a firearms application where it asked if the person filling out the form is under indictment for a felony. Being that Kodak was in fact indicted for criminal sexual conduct for a 2016 case in South Carolina, this was incorrect and led to his arrest.
While Kodak initially pleaded not guilty, this past August he struck a plea deal where the government recommended he be sentenced on the low end of the sentencing guidelines range.
In a related note, prosecutors say one of the guns Kodak purchased was found at the scene of a Florida shooting. Kodak's lawyer, Bradford Cohen, says another person's fingerprints were found on the weapon and there was proof the gun hadn't been fired. It's unclear whether this information played any role in Kodak's sentencing.
Kodak, or someone using his Instagram account, posted a message from the rapper shortly after news of the sentencing broke. The post includes images of Kodak from behind bars.
"Hold It Down While I'm On Lock," reads one part of the caption for the post. "Calling Shots From The Box #Literally."
XXL has reached out to Kodak Black's lawyer for comment.
See what Kodak's got to say for yourself below.
See 65 Hip-Hop Albums Turning 20 in 2019