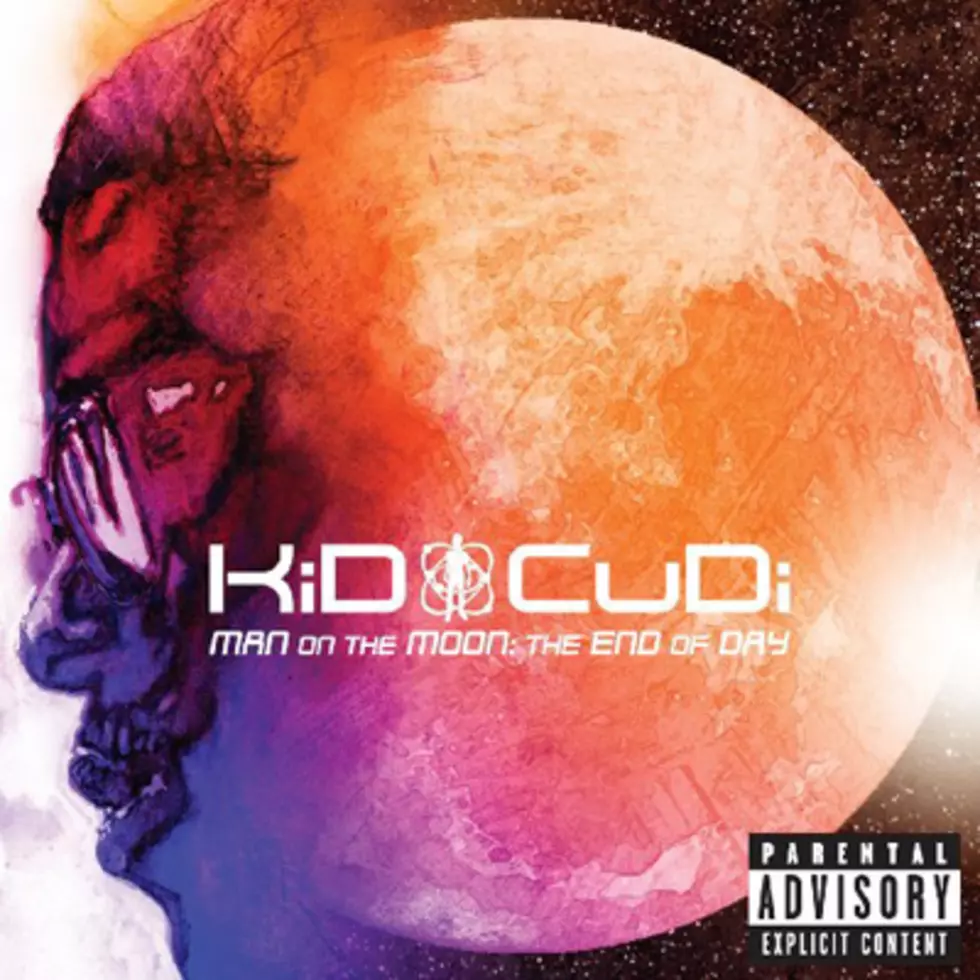 REVIEW: Kid Cudi, Man on the Moon:The End of Day
Kid Cudi
Man On The Moon: The End Of The Day
(Universal Motown)
Beats: L
Lyrics: L
Originality: XL
In terms of hip-hop, the only artists of note to emerge out of Cleveland, Ohio are Bone Thugs-N-Harmony. Although he sings as well as he raps, Kid Cudi has a sound all his own. Thrust into the national spotlight by last year's smoker's anthem "Day 'N' Nite (Nightmare)," the rap rookie gained the attention of Kanye West and wound up contributing to the platinum rapper/producer's auto-tuned fueled 808's & Heartbreak. Now Cudi's ready to hit a high note of his own with his debut, Man On The Moon: The End Of The Day.
Broken into five acts and narrated by Common, the album takes listeners on an emotional rollercoaster ride through Cudi's mind. The journey begins with the melancholy "Soundtrack 2 My Life," where he confesses, "I was close to trying some coke/And a happy ending would be slitting my throat." The downtrodden diatribes continue on the eerie Emile production "Mr. Solo Dolo (Nightmare)," before Cudi pops an upper, which results in slightly more uplifting tracks like "Heart of a Lion (Kid Cudi Theme Music)" and "Sky Might Fall."
It's not until the tail end of the third act that Cudi sees the silver lining to his perpetual dark cloud, as "Enter Galactic (Love Connection Pt. 1)" finds him willingly embracing happiness. "Make Her Say" also displays a cuddlier Cudi as he teams up with Common and Kanye for an infectious radio-ready single.
While depressing undertones dominate, Man On The Moon is not all doom and gloom as the folksy "Up Up & Away (The Wake & Bake Song)" illustrates. In true stoner fashion, Cudi delivers an album of uppers and downers that make for some high times. —Anslem Samuel