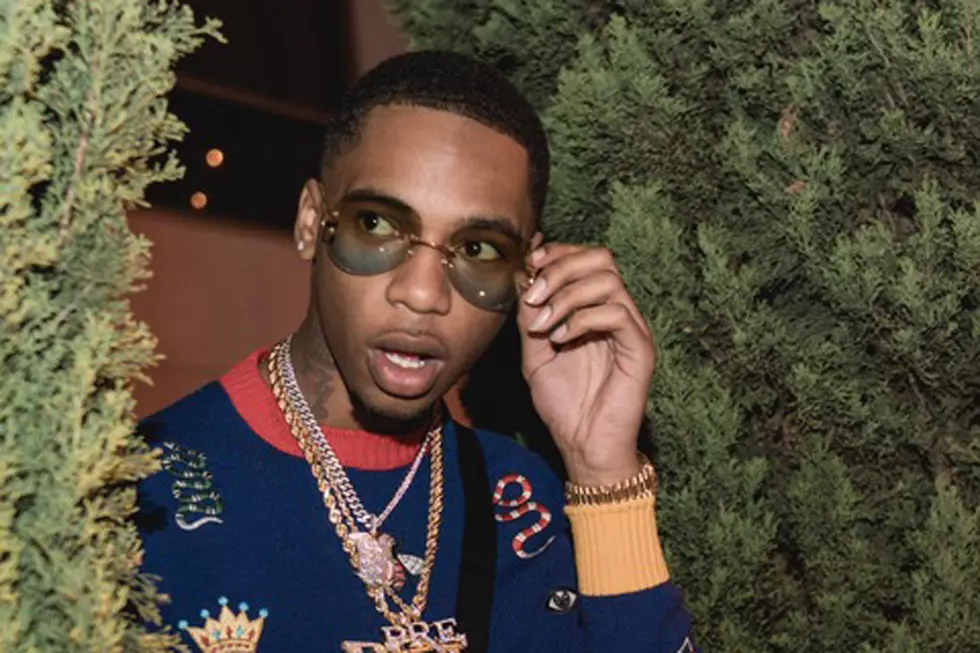 The Break Presents: Key Glock
@ShotBySpencer
A phone call from a family member to one of the hottest rappers in the city gave Key Glock an opportunity to change his life.
"My auntie reached out to [Young] Dolph," Glock tells XXL. The year was 2015, when Key Glock was getting his feet wet with music, long before the budding star began racking up millions of views for hit music videos like "Racks Today" and "Russian Cream." The Memphis native, then 18, had just finished serving a 90-day jail sentence for aggravated assault and robbery charges, and was looking to go legit. So his aunt put the beacon out to Dolph, who is Glock's cousin through marriage. "She's like, 'You need to take him under yo' wing. He going down the wrong route; put him on the paper route!'"
Daddy O, the CEO of Dolph's Paper Route Empire, signed Key Glock to the label shortly afterward—but this was more than just a case of nepotism. Key Glock, who first started rapping with friends back in 2012, dropped his maiden mixtape Glock Season last year, yielding the songs "Racks Today," "On My Soul" and "Dig That," which have been streamed more than 2 million times each. His music—street tales spun with a sense of humor—has connected in a major way.
Glock's early 2018 mixtape Glock Bond built on the foundation that he laid last year. The project features his latest banger, the aforementioned "Russian Cream"—its video has been viewed more than 770,000 times in under two weeks, and the song is blowing the roof off of his live shows. He's currently working on a new project, the cleverly-titled Glockoma, which he plans to keep feature-free. "I just wanna do something different," he says.
Learn more about Key Glock in the latest edition of XXL's The Break.
I grew up listening to: "I grew up listening to Gucci Mane and Lil Wayne. Nobody from Memphis inspired me more than Three 6 Mafia. Them beats were so hard, and I was a lil' rascal. I'm jumpin', I'm knockin', I'm bangin' my head to that shit."
My style's been compared to: "If you ask me, nobody. Nobody like Glock. [Laughs]"
Most people don't know: "I was in honors [classes]—I was just bad as hell. I'll do my work, and I'll walk out on they ass. It ain't no D; it ain't no F. Like some will be wrong, but shit I'm content, I'm cool, it's passing."
My standout records to date have been: "'Dig that,' and 'Racks Today' so far. They reach different crowds, and both of them are two different tempos and styles. But they both made a big impact for me."
My standout moments to date have been: "When my mother's smiling. My mother knew I was gonna be a rapper before I did. It's the best feeling ever. Everything else material—that's come and go."
My goal in hip-hop is: "Glock got all these hit singles and hit albums and mixtapes with nobody on it. Glock that nigga. Like MJ, the G.O.A.T. You dig?"
I'm going to be the next: "I'm going to be the next Glock, big Glock."
"Racks Today" Feat. Jay Fizzle
See New Music Releases for March 2018