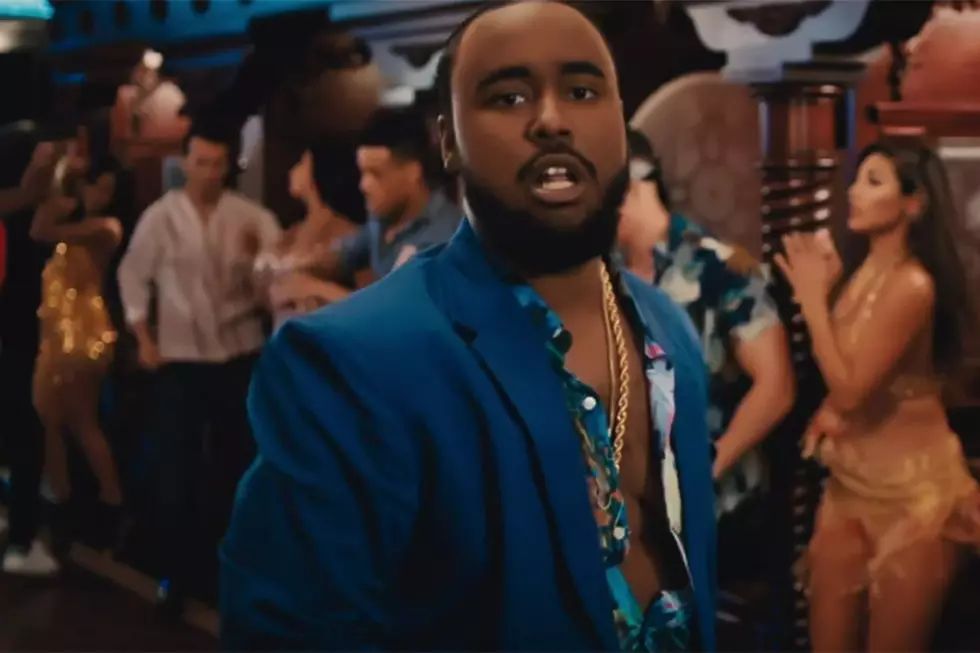 Kent Jones Shows Off His Dance Moves in Latin-Inspired "Merengue" Video
KentJonesVEVO via YouTube
We may still be in January, but Kent Jones is trying to turn the heat up with his new Latin-infused song, "Merengue."
Along with the single, the Florida artist drops off an Eif Rivera-directed video. In the "Merengue" visuals, Jones pulls up to swanky nightclub before showing off his best dance moves.
"Boricua, morena/Boricua, morena/Domicana, Colombiana, Americana, Italiana," Jones sings, borrowing from Big Pun's "Still Not a Player. "Dance merengue with ya mama/Dance merengue, I know you wanna/A little Marc Anthony, it'll bring you right back to me."
DJ Khaled also makes an appearance in the video, showing off his merengue skills as he spins and dips a beautiful dancer.
While Kent Jones promises more new music for 2018, last year, the rapper-singer released his Luh Tape project. The 14-track mixtape includes guest appearances from Jazzy Pha, Major Myjah and Dre and Sons of Mystro.
In a 2016 interview with XXL, Jones revealed his goal was to be in hip-hop for the next 20-plus years. "So my goal is to break the barriers of music, to properly educate the kids on what musicianship is, to show em' what real musicianship is and to birth new stars in the next 10 years," he said.
"That's what I wanna do, you know, and the only way I'm gonna do that is by showing the world what it is I really do," Jones added. "Too many guys talk to much. They talk too much."
Check out the "Merengue" video below.
See New Music Releases for January 2018