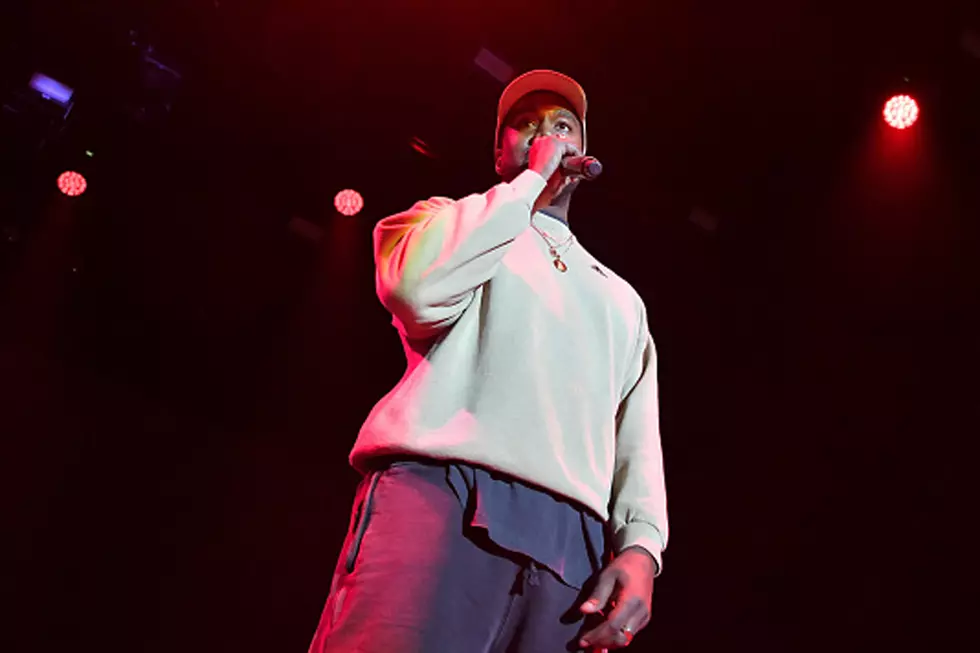 Kanye West's 'Ye' Album Features Some New Changes
Neilson Barnard, Getty Images
Although his new album, Yandhi, is scheduled to release on Nov. 23, Kanye West is taking time to revisit his work from the past. His seven-track album Ye, which released on June 1, has received a few tweaks.
The most noticeable tweak is found on the intro track "I Thought About Killing You." As reported by listeners on Reddit and KanyeToThe on Wednesday (Nov. 7), the intro has a slightly new change. During the summer, it was revealed that West allegedly sampled Kareem Lotfy's "Fr3sh" track. Adam Wolpert, Ye's studio engineer, confirmed that a sample was removed and added that the entire album received a "clean up."
Unfortunately, the only way to take note of the album's new changes is by redownloading it from Apple Music. There are reports of three different versions of Ye on music streaming services including two explicit versions and a clean one.
Adding last minute changes to an already published album isn't uncommon for the "I Love It" rapper. He added last-minute tweaks to The Life of Pablo back in February of 2016. The album, which features guest appearances from Chris Brown, Rihanna, Frank Ocean, Max B and The Weeknd, underwent various changes to verses and beats.
Nonetheless, mixed reviews have begun to pour in regarding the new updates surrounding Kanye West's Ye album. Listen out for the tweaks in the track below.
See Photos of Kanye West's Different Looks Over the Years