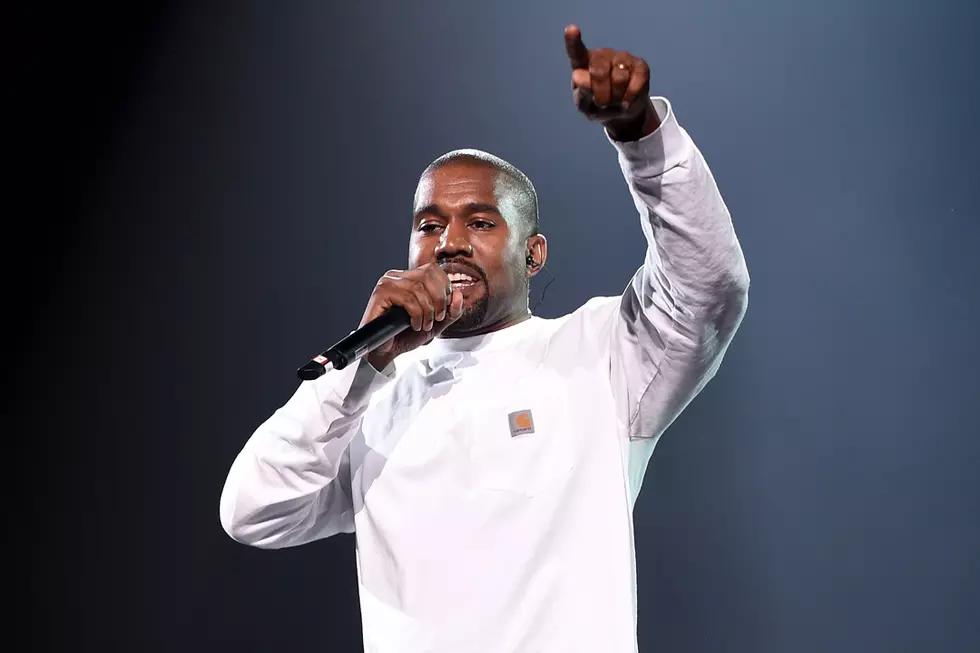 Kanye West Wishes Kim Kardashian a Happy Birthday With Old Home Videos
Dimitrios Kambouris, Getty Images
Kanye West returned to Twitter after an almost month-long hiatus to wish his wife Kim Kardashian a happy birthday. But, in typical Kanye fashion, the conventional way wouldn't do, and West put together a montage of old home videos as his B-day shout out.
Kim turned 36 yesterday (Oct. 21). Taking to Twitter, West posted a video, simply captioning it, "Happy Birthday babe." The five minute clip slices together home videos of the Kardashian family, starting when Kim was in first grade. As the video goes on, different time periods of her life are shown. A soft instrumental plays in the background. The video ends with the words "I Love You' written across the screen.
While West and his reality show star wife's relationship seems to be 100, the same apparently can't be said for his closeness with Jay Z. West recently seemed to lash out at Hov after he didn't feel like Jigga reacted accordingly when Kim was robbed in Paris. "Don't call me after the robbery and say, 'How you feelin'?' You wanna know how I'm feelin'? Come by the house … Bring the kids by the house like we brothers … Our kids ain't never even played together," Kanye said.
Sources are coming out and saying that Jay Z doesn't actually like Kanye that much. Page Six's "music insider" tells the publication, "[Jay Z] looks at [Kanye] as this crazy, eccentric motherfucker he can tolerate in small doses. Kanye is a nut job. Everyone knows that." However, a source close to West tells a different story, telling Page Six, "It didn't seem like Kanye was dissing Jay at all. They are brothers, closer than friends. Jay appreciates Kanye's genius, understands his passions and eccentricities and is accepting of it all."
20 of Your Favorite Rappers Naming Their Favorite Rappers