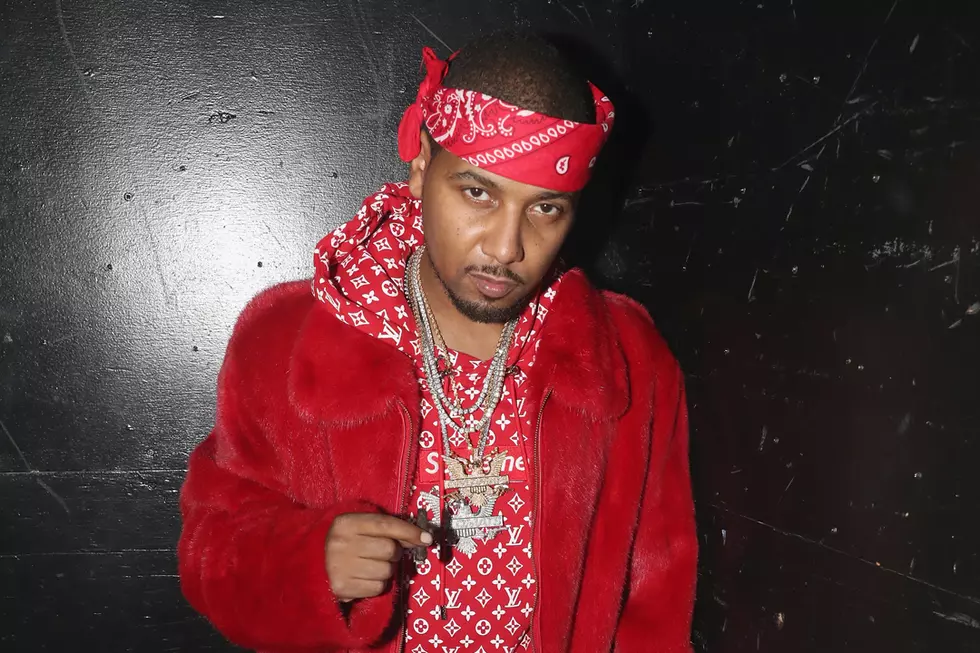 Juelz Santana Had Oxycodone Pills in Carry-On Bag Discovered by TSA
Johnny Nunez, Getty Images
In addition to having a gun on him while traveling through Newark International Airport in Newark, N.J., it's now being reported that Juelz Santana also had oxycodone in his possession.
According to TMZ, law enforcement sources say The Diplomats rapper had eight oxycodone pills in his travel bag as well as a gun. The news comes after Juelz reportedly tried to flee the airport when TSA agents discovered the weapon in his bag. He's due in court on Wednesday (March 14) to face the felony drug charge. It's unclear whether the weapon possession charge will also be handled at that time.
The original incident occurred on March 9. Reports say Juelz was trying to catch a flight but when his bag was flagged during a screening and a gun was found, the rapper ran from the airport and may have hailed a cab to flee the scene.
Santana has had a history with drug and weapon charges in the past. In 2011, the artist was arrested on narcotics and weapons charges after police raided his Santana's World studio, where authorities discovered two fully loaded handguns, marijuana and ammunition.
Earlier this year, Juelz teamed up up with Lil Wayne on the song "Bloody Mary." Flipping Tupac Shakur's classic "Hail Mary," the instrumental is sped up, making it more of a banger versus the original's haunting melody.
Check Out the 2018 Hip-Hop Music Festivals You Need to See