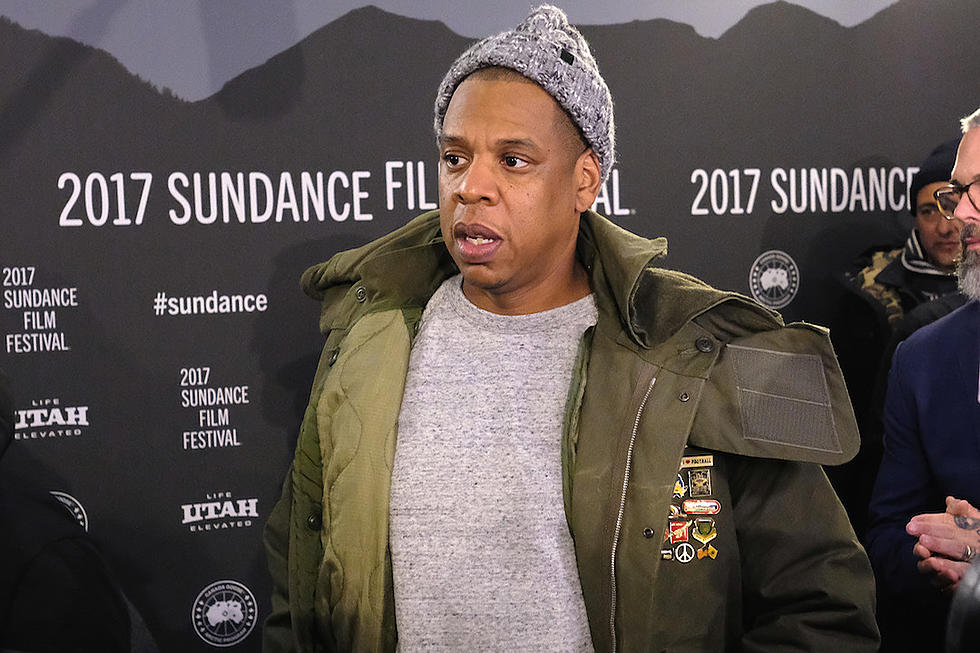 Jay Z Shuts Down Reporter's Trump Question
Nicholas Hunt, Getty Images
Jay Z is among the actors, filmmakers and celebrities in Park City, Utah for the Sundance Film Festival, supporting the documentary Time: The Kalief Browder Story, which he executive produced. Prior to the film's festival premiere, Jay fielded some questions on the red carpet, opting to stay on topic. When a reporter asked him about Donald Trump, he simply shook his head no.
"What are your thoughts on Donald Trump?" the reporter asks in the above clip. Harvey Weinstein, whose Weinstein Company has backed the project, cuts the interview off there. "Alright guys that's enough," he says. "This is a labor of love for Jay and as a result he's gonna talk about that and nothing else." Hov endorsed Hillary Clinton for president back in November.
Time: The Kalief Browder Story, documents the life and case of a 16-year-old imprisoned in Rikers Island for three years without a conviction. Browder had allegedly stolen a backpack and received two years in solitary confinement, later committing suicide. The documentary will air in six parts on Spike TV come March.
Jay has been vocal about the prison system in the past, publishing a video essay with the New York Times on the failed war on drugs back in September. Browder's story was told in depth by the New Yorker in 2014, with some Time reviews starting to come in. Catch the red carpet interaction, or the tail end of it, up top.
Here Are 21 of the Most Anticipated Hip-Hop Projects of 2017