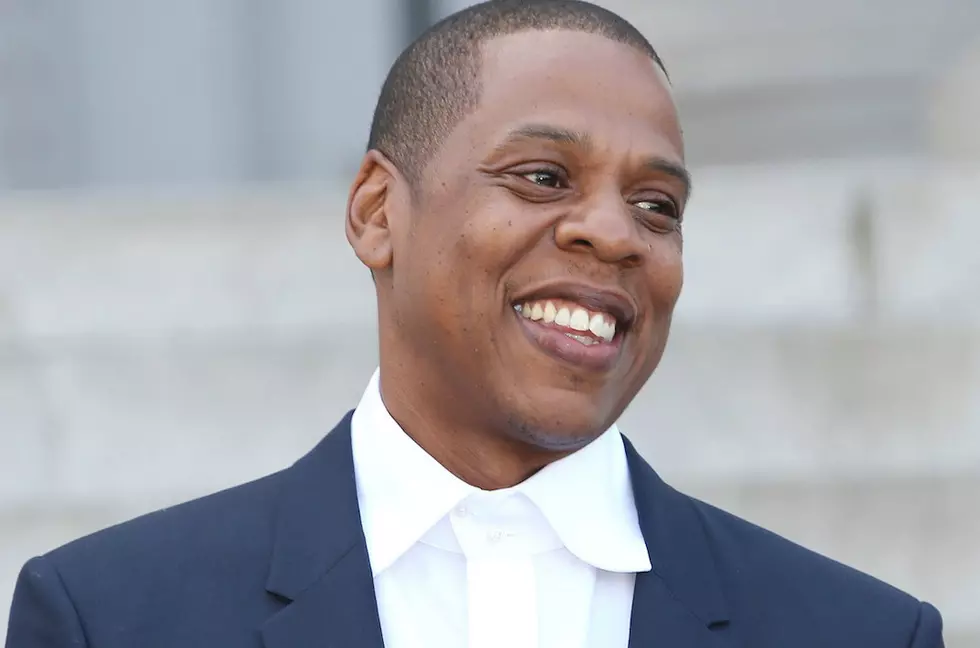 Jay Z Sued by Fragrance Company for $18 Million
Frederick M. Brown, Getty Images
It's been just a little over a decade since Jay Z rapped, "I'm not a businessman, I'm a business, man." Before and after that "Diamonds (Remix)" verse, the Brooklyn legend made a name for himself not only in the booth, but in the boardroom, brokering a series of deals for himself and for Roc-A-Fella that would make him one of the wealthiest and most revered figures in pop music. Yet even the greats make a misstep now and then.
According to TMZ, the Jigga man is facing an $18 million lawsuit stemming from an allegedly botched fragrance licensing deal. Parlux Fragrances, a Ft. Lauderdale, Fla.-based cologne and perfume manufacturer, says that when it contracted Jay to do a signature line of cologne, it expected to rake in $50 million in profits over two years. Instead, they say the rapper's inaction has left them unable to carry out the plan, and that a series of follow-up scents to the flagship cologne were never finished.
In 2013, Parlux furnished Gold Jay Z, which was accompanied by a promo video that uses the rapper's Rick Ross duet "Fuckwithmeyouknowigotit" as its soundtrack. The suit alleges that Jay had agreed to make several public appearances in support of the scent, including spots on Good Morning America and at major retail outlets like Macy's. He declined to do these; he also apparently blew off development meetings for subsequent colognes and failed to make the contractually-required social media posts.
Neither Jay nor his camp have responded to the claims. Parlux claims that they have been receiving return shipments of inventory that retailers have been unable to sell.
See 40 Hip-Hop Albums Turning 20 in 2016