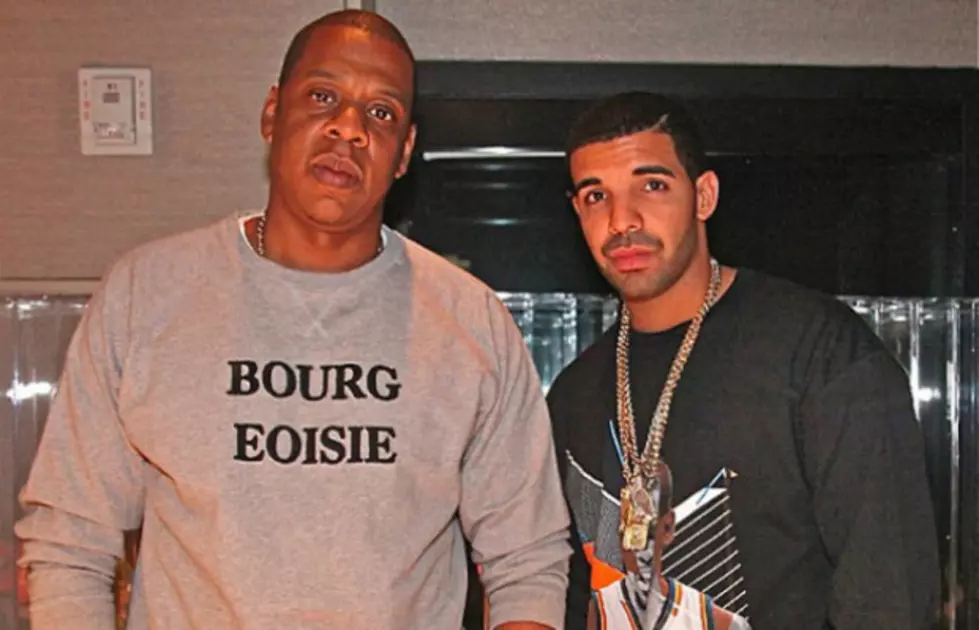 Jay Z, Eminem & Drake Reach Sales Milestones For Respective Singles
Record sales back? Three of hip-hop's biggest names recently reached digital sales milestones for their current singles. Jay Z, Eminem and Drake all added plaques to their trophy rooms as Jigga's single "Holy Grail" reached double platinum status, while both Eminem's single "Berzerk" and Drizzy's single "Hold On, We're Going Home" have sold 1,000,000 units.
As far as albums go, Hov's Magna Carta Holy Grail is standing strong at 2 million units moved, while Drake pushed 658,000 copies of his new LP, Nothing Was The Same in its first week on shelves. Em's forthcoming album, The Marshal Mathers LP 2 drops, November 5.