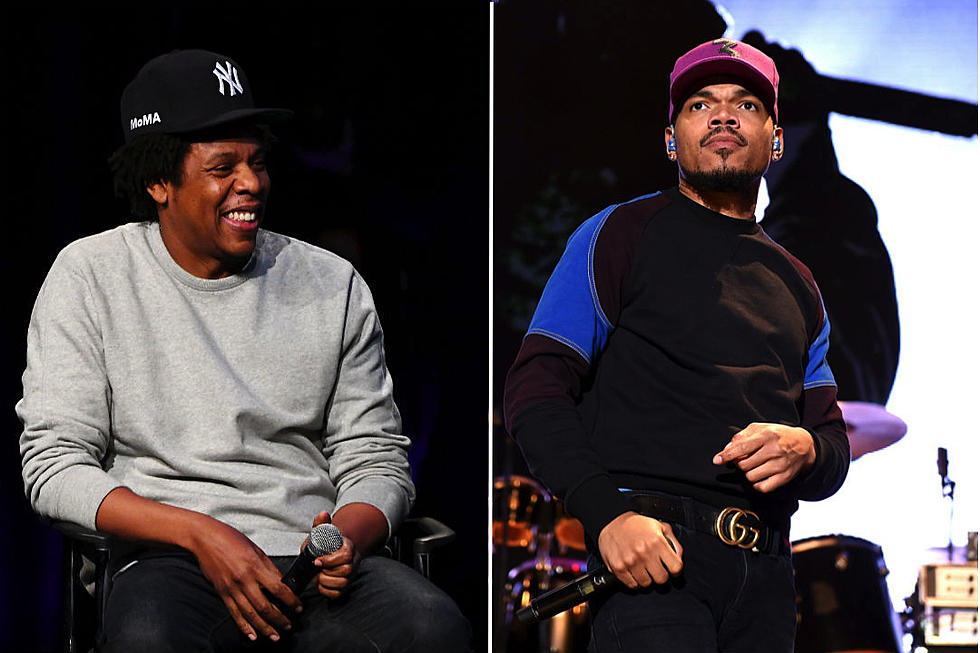 Jay-Z and Chance The Rapper to Headline Woodstock's 50th Anniversary Festival
Nicholas Hunt / Kevin Winter, Getty Images (2)
Jay-Z and Chance The Rapper will be headlining the 50th-anniversary edition of the iconic Woodstock Festival this year.
The festival, which will take place between Aug. 16-18 in Watkins Glen, N.Y., Woodstock 50 will also feature acts like Run The Jewels and the Black Keys. According to Billboard, Robert Plant and Santana—who both performed at the original Woodstock in 1969—are set to appear at Woodstock 50 as well. More names are set to be announced in the future.
This news comes on the heels of Hov's Roc Nation helping out sixth-grader Jabari Talbot, who was arrested for refusing to stand for the pledge of allegiance. They say they got the charges dismissed.
On the Chance end of things, he previously said that he'll be dropping a new album this July, so hopefully, he'll be performing some of the new material when he hits the Woodstock stage. The rapper is set to walk down the aisle this weekend with longtime love, Kirsten Corley. The pair have been dating since 2013, and share a 3-year-old daughter, Kensli.
See Photos of Chance The Rapper's Different Looks Over the Years