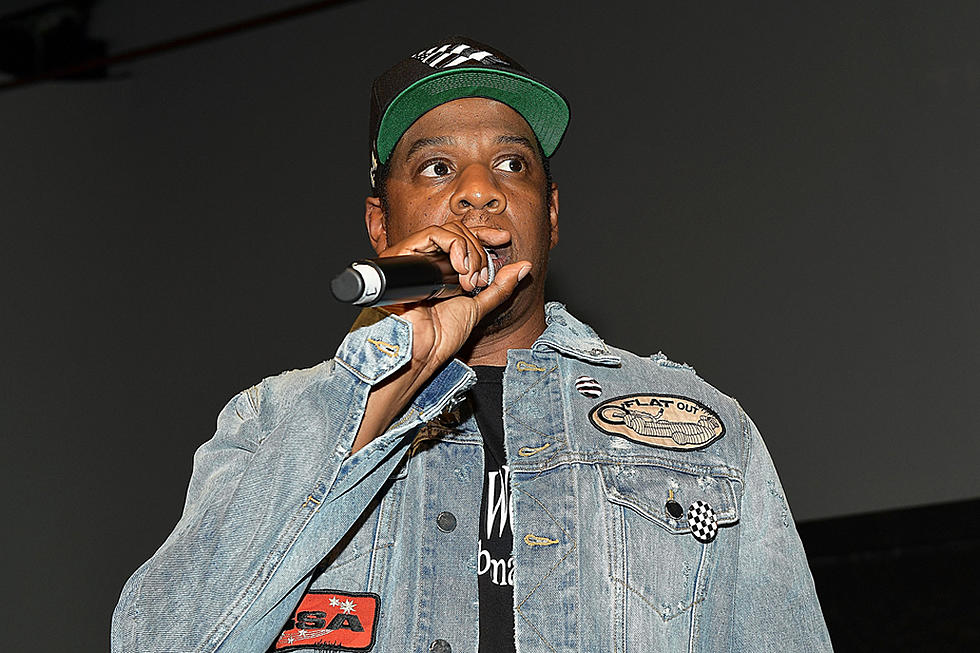 Jay-Z Makes 'American Gangster' and 'The Hits Collection Volume One' Albums Available on Spotify
Matt Winkelmeyer, Getty Images
Jay-Z's albums appear to have been removed again from Spotify, prompting questions as to whether it was a technical error that the music was added or an intentional decision. XXL has reached out to Spotify for a comment.
Jay-Z has made two solo albums available on Spotify for the first time in over a year. As of today (July 9), American Gangster and The Hits Collection Volume One are both listed on the streaming service.
Hov famously removed his solo catalogue from Spotify and Apple Music in April 2017, three months after Sprint purchased a 33 percent stake in the Brooklyn rapper's own streaming platform Tidal. While several of Jay's projects, including his latest solo album 4:44, have returned to Apple Music in recent months, all of the Brooklyn rapper's solo full-lengths previously remained unavailable on Spotify.
The new listings appear to be part of a Carter family trend. Three weeks ago, Beyoncé and Jay-Z listed their album Everything Is Love on Apple Music and Spotify, following a temporary exclusive release on Tidal. That being said, Bey bragged on the couple's song "Nice" about controlling how her music is distributed, and called out Spotify by name. ("If I gave two fucks about streaming numbers woulda put Lemonade up on Spotify.")
Lemonade remains unavailable on Spotify, as do the majority of Hov's classics, including Reasonable Doubt, Vol. 2... Hard Knock Life and The Black Album. Rumors circulated on Monday that a collector's edition of The Blueprint was also back on Spotify, but the project does not currently appear on the platform.
The Carter couple is currently trekking around Europe on their On the Run II Tour. Hov and Bey kick off the tour's North American leg on July 25 in Cleveland.
See Photos of Jay-Z's Different Looks Over the Years